January 11, 2019
'Wildlife in Winter' Event at Greenwich Point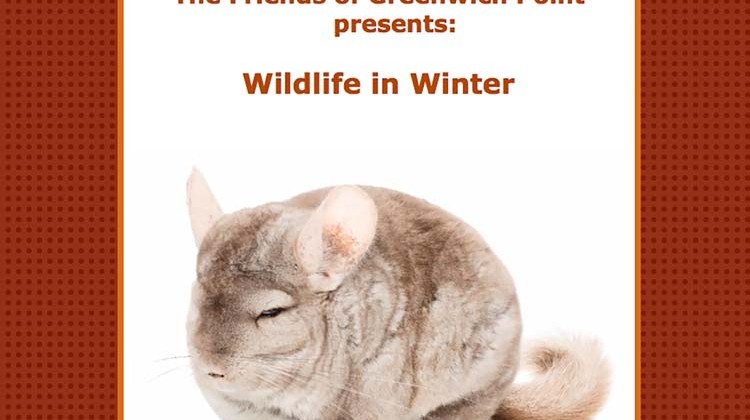 This Sunday, Jan. 13 from 1 to 3 p.m., the Friends of Greenwich Point are sponsoring the event "Wildlife in Winter" at the Innis Arden Cottage at Greenwich Point. Meet a live chinchilla, turtle, owl and many more animals during this exciting program. Live animal presentations are at 1:15 and 2 p.m. The Stamford Museum & Nature Center will uncover how different types of animals, such as reptiles, birds and mammals, adapt to survive the winter freeze, and how some migrate to beat the cold.
For more information, please email the Friends of Greenwich Point Education Committee at info@friendsofgreenwichpoint.org
About the Friends of Greenwich Point:
The mission of the Friends of Greenwich Point is to act as an advocate for Greenwich Point. We are a non-profit committed to responsible stewardship and public education to preserve and enhance Greenwich Point's diverse natural environments and beauty; to safe and appropriate recreation; and to the maintenance of its facilities. The Friends of Greenwich Point initiates and carries out projects related to the organization's mission, complementing the efforts and resources of the town. Visit FriendsofGreenwichPoint.org for more information.
Tags:
Friends of Greenwich Point
,
greenwich
,
live animals
,
old greenwich
,
Wildlife in Winter