December 28, 2018
Obituary: Brenda Macri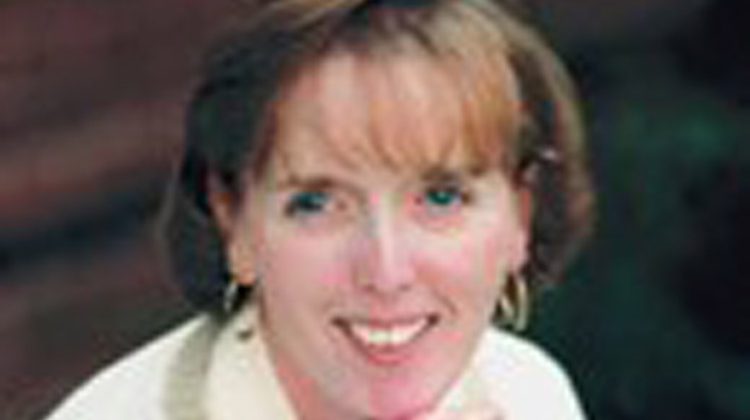 Brenda Purdy Macri, a beloved Greenwich school teacher, passed away Dec. 8, 2018 after a long battle with cancer. Her husband John Macri, Jr. and sons Christopher and James were by her side.
Brenda was recognized as a remarkable educator, touching the lives of countless students, their families and the many colleagues and friends who were fortunate to know her.
Brenda was born on Feb. 3, 1961 in Denville, N.J. to Deborah Sheldon Purdy and Theodore L. Purdy. She attended Denville schools and graduated from Morris Knolls Regional High School in 1979. Brenda received a Bachelor's of Science degree in Elementary and Special Education from Kean University in 1983. Following her graduation, Brenda began a career in the Greenwich Public Schools, spanning more than 35 years; continuing to teach her students until the weeks before her passing. After initially teaching Special Education at Eastern Junior High School, Brenda taught kindergarten and first grade at Hamilton Avenue School for seven years. There she established the foundation of many professional and personal relationships with fellow teachers, staff, students, and parents that would last the rest of her life. In 1987, Brenda received a Master's Degree in Reading Instruction from the College of New Rochelle and a 6th year diploma in Education from Laverne University. She began teaching first, second and third grade over the next twelve years at Cos Cob School. While at Cos Cob, Brenda was known for collaborating with her fellow teachers, producing some of the most innovative curriculum that challenged students to identify goals and their success in achieving them. Brenda developed new and unique lesson plans alongside many colleagues that elevated her own teaching and inspired her peers. She was especially proud of her work with Janet Stroble, Cynthia Sherwin, Gail Martin and Tascha Cardullo, among many, many others. Brenda was awarded the Connecticut State Celebration of Excellence in Education in 1997. In 1998 Brenda won a Fulbright scholarship allowing her to travel to Japan with fellow educators and students; immersing themselves in the Japanese culture. Brenda used the experience to develop notable curriculum that expanded her student's knowledge of Japanese culture. In 1999, Brenda was again awarded the Connecticut State Celebration of Excellence in Education for a second time. Greenwich Public Schools also selected Brenda as a Distinguished Teacher in recognition for her outstanding dedication and commitment to the education of Greenwich students. In the fall of that year, Brenda moved to the International School at Dundee, where she taught second grade and third grade until just a few weeks before her passing. Brenda did not teach for the accolades. She was, instead, dedicated to the importance of education and the relationships she developed with students, parents, and the Greenwich community. Students were known to often say how much they wanted to be in Mrs. Macri's class.
In addition to her husband and sons, Brenda is survived by her mother Deborah Purdy, father Theodore and his wife Barbara, and her three sisters, Deborah Ann Troast and husband Jeff, Robin Purdy Murray, Dawn Kuipers and husband Bill; and her brother Ted and wife Susan. Brenda is loved and remembered by the Macri family, including John Sr. and mother-in-law Antoinette ("Petie") Macri, Paulette Macri Bodson, Dean and wife Marisa Macri, Meg Macri and husband James Doyle, Nick Macri and wife Sherri Hutchinson, and Amy Jo and husband Joe Grant. Brenda is remembered as a beloved aunt to 20 nieces and nephews from Alaska to California, Colorado, Pennsylvania, New Jersey, New York, Connecticut and Massachusetts.
A Celebration of Life Memorial was held Dec. 15 at St. Catherine of Sienna Church. In lieu of flowers, the family requests donations to the Greenwich United Way's Reading Champions Program, or their Early Childhood Achievement Gap Solutions Program by contacting Jeremy Nappi, Greenwich United Way, 500 West Putnam Avenue, Suite 415, Greenwich, CT 06830. You may also make a donation in Brenda's name to one's charity of choice.
Tags:
Brenda Macri
,
greenwich