December 14, 2018
Something Natural Boosts Business With App-Based Delivery Platforms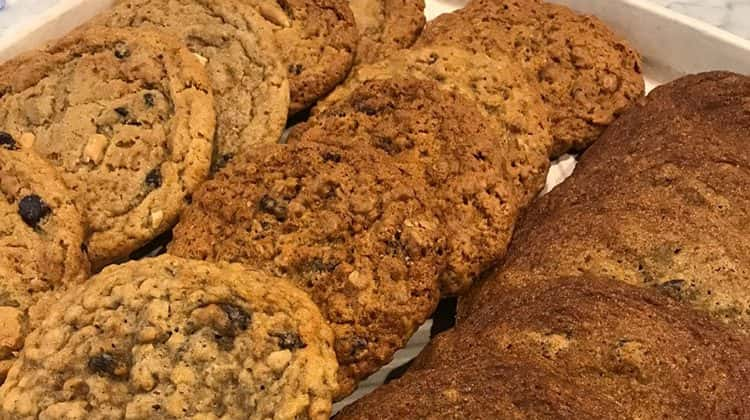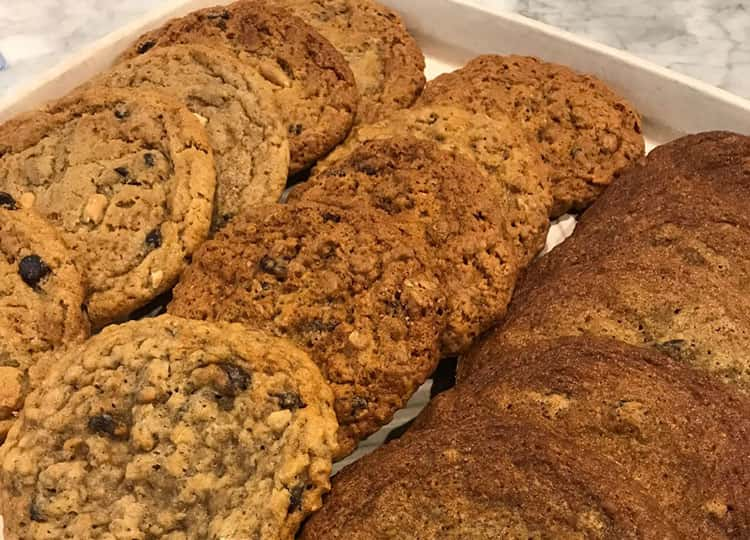 By Dan Blacharski
Special to the Sentinel
"Let's order in." It's a common thought, but until fairly recently, options have been limited, and those wanting food delivery were stuck looking through a kitchen drawer full of pizza and Chinese delivery menus, with little else on offer. The smartphone revolution has changed all that.
Restaurants like Greenwich-based Something Natural are partnering with third-party services and online apps like Menumavin and Point Pickup, both based in Greenwich, as well as GrubHub, Uber Eats, and DoorDash and in the process, they are changing how we eat.
A recent report from investment bank UBS predicted that delivery sales will rise more than 20% annually, to hit $365 billion worldwide by 2030, suggesting "There could be a scenario where by 2030 most meals currently cooked at home are instead ordered online and delivered from either restaurants or central kitchens."
This trend is good news for the restaurant industry – rather, for restaurateurs who are willing to adapt to these new trends. Something Natural is one restaurant which has recognized the need, created new partnerships and expanded its business to adapt to the needs of today's restaurant patrons.
Recognizing the enormous potential for growth that home and office delivery holds, restaurants are eager to partner with multiple delivery services. Something Natural, which recently celebrated its one-year anniversary in Greenwich after expanding beyond its well-known shop on Nantucket Island, is a perfect example of the type of restaurant for whom online delivery platforms work well.
"We've seen a lot of people in our store who are traveling to us from Darien and Westport, a half hour away, and people driving to us from as far away as Manhattan, from New Jersey, and Long Island," said Seth Hirschel, founder of the Greenwich Something Natural. "The shop in Nantucket has always had a devoted, almost fanatical following, and now our shop in Greenwich does, too. Now with our delivery partners, we can give our fans an easy option to get their favorite sandwiches, salads and cookies without having to leave their homes or offices."
Something Natural's wide selection of delivery platforms offer customers choice, and the two Greenwich-based services add real value. With Point Pickup, Something Natural can deliver catering and larger orders from Wall Street to Westport and beyond, and Menumavin adds flexibility for group and corporate orders.
Currently centered around Greenwich and Stamford, Menumavin brings a new dimension to Something Natural's delivery infrastructure with an on-demand food platform that operates in real time, and which allows members of a large group to order independently. Having recently closed on a venture round, founder Jon Brennan has tapped into the industry's sweet spot, and describes the delivery platform as a software-as-a-service.
Brennan says that currently, about 20% of Menumavin's business comes from home delivery and 80% from the workplace, and in Greenwich's vibrant community of hedge funds and PE firms, it's a market that is perfect for his unique brand of delivery platform.
"Every person within a group operates independent of each other, so they don't have to coordinate with anybody," Brennan said. "From an accounting standpoint, if the parent company is subsidizing, we can handle that. We can split checks between the direct consumer and the parent company, and we can split the check between multiple restaurants. It's like a virtual food court for the group."
The ability to work with either the consumers themselves or with the company fits in well with Something Natural's clientele.
"We see more and more businesses that include a free or subsidized lunch for employees as a perk," said Hirschel.
Menumavin's growth is due in part to the fact that their services outshine those of GrubHub and Uber Eats, but it's also simply a factor of industry growth. "The food delivery world has gotten more competitive," said Brennan. "Quality has become a driving factor. Three or four years ago, food delivery was 10 or 20 percent of a restaurant's income and it was kind of an afterthought. But now, we have some restaurants that are getting 60, 70, or 80 percent of their revenue from us."
According to the UBS research, the biggest drivers of food delivery are convenience, choice, and cost. With the help of its delivery partners, Something Natural delivers on all three fronts.
The study notes that on an "all-in" basis which includes the cost of time, we are approaching cost parity between a home-cooked meal and a restaurant-delivered meal, and the growth of the industry paired with more innovative delivery options is likely to drive it even further.
"These technology platforms allow us to support substantial delivery services," said Hirschel. "We work with several of these platforms and regularly deliver group orders or catering orders to 20 to 30 local businesses. This all contributes to our bottom line, while also creating more awareness of our brand in the community."
It has always been challenging to open a restaurant – a business which often suffers from a high rate of failure – but the changes in the industry are likely to be a boon to new restaurateurs, so long as they create a business model that has a strong focus on delivery to the home and office. But the big winners in the industry are going to be those restaurants which have joined the digital world by partnering with delivery apps to offer their patrons a convenient and elegant solution for ordering and delivery, bringing them not only great food, but also the convenience and variety they desire.
Tags:
App-Based Delivery
,
greenwich
,
restaurants
,
Something Natural