November 29, 2018
'A Century of Tallying Birds' Talk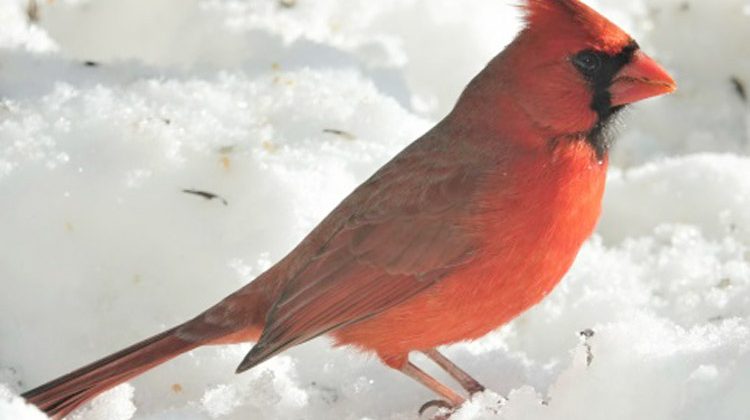 The Bruce Museum Seaside Center will be going to the birds on Sunday, Dec. 2, when the focus is "A Century of Tallying Birds for the Annual Christmas Bird Count." At 2 p.m., Bruce Museum Seaside Manager and Audubon's Christmas Bird Count compiler Cynthia Ehlinger will discuss the history, current methods, and impact of this long-running citizen science project. Visitors can out how one can join in the field or at home on Count Day in the Greenwich-Stamford area on Sunday, Dec. 16.
The first Christmas Bird Count began in 1900 as an alternative to the Christmas Day shooting of birds by competitive teams. That year, 27 people in 25 localities took part the census of local birds. Now, the Christmas Bird Count has grown to over 73,000 participants, and is conducted in over 20 countries across the western hemisphere, and even in Antarctica. The event involves thousands of volunteers who go out over one 24-hour period, during the last two weeks in December and the beginning of January, to count birds each within a designated 15-mile diameter circle, counting every bird they see or hear all day. The Greenwich-Stamford Christmas Bird Count has records from 1911 (when it was called the Port Chester bird count), making 2018 the 107th year for our local tally.
"Because of the long time span of data the CBC provides, it can show long term trends in populations and is valuable to inform bird conservation strategies," Ehlinger says. She will be showing data that shows some of our local birds that are in decline and others that are increasing.
Bird-themed activities for all ages and marine tank demonstrations will take place from 1:30 to 4 p.m. The program is part of the Bruce Museum's Fred Elser First Sunday Science series held at the Innis Arden Cottage/Bruce Museum Seaside Center in Greenwich Point Park. The event is free and open to the public. For more information, contact Cynthia Ehlinger at cynthiae@brucemuseum.org or 203-413-6756.
Tags:
Bruce Museum
,
Christmas Bird Count
,
greenwich
,
Seaside Center
,
Tallying Birds