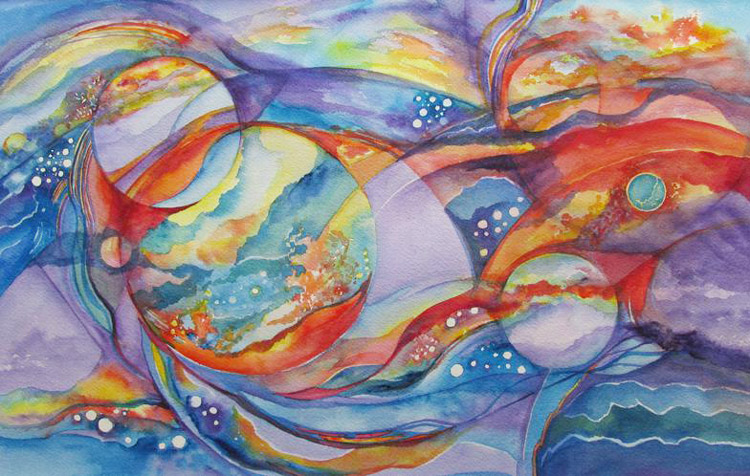 The Greenwich Arts Council presents "Creative Women: Artists of the Greenwich Pen Women," Nov. 15 through Jan. 3.
"Art is more than a word. It is a celebration of life," states Annette Voreyer, award-winning artist, who will be taking part in the "Creative Women" exhibit. With photography by artists including Barbara O'Shea, assemblage by Karen Heffner and a painting by Hazel Jarvis, this exhibition demonstrates the relevance and artistry that we have come to expect from the Pen Women.
Artists participating in the show: Annette Voreyer, Barbara O'Shea, Catherine LePoutre, Catherine Stahl, Constance Stancell, Dana Goodfellow, Doris Mady, Ellen Hacklfagan, Hazel Jarvis, Heather Sandifer, Ilse Gordon, Karen Heffner, Kathy DiGiovanna, Lee Paine, Libby Collins, Lynn Garelick, Margaret Esme Simon, Maria Friscia, Marialiisa Pettengill, Mary Alice Fisher-Carmichael, Mirella Hajjar, Sally Fine.
The opening reception is on Sunday, Nov. 18 from 2 to 4 p.m., at The Greenwich Arts Council's Bendheim Gallery, 299 Greenwich Ave., 2nd floor. There will also be a Panel Discussion on "The Creative Process," Thursday, Dec. 6 at 7 p.m. at the Greenwich Arts Council (hosted by the Greenwich Arts Council and sponsored by the Greenwich Pen Women).
For more information, contact 203-862-6754 or tatianam@greenwicharts.org