November 6, 2018
Riverside School to Host Annual Veteran's Day Ceremony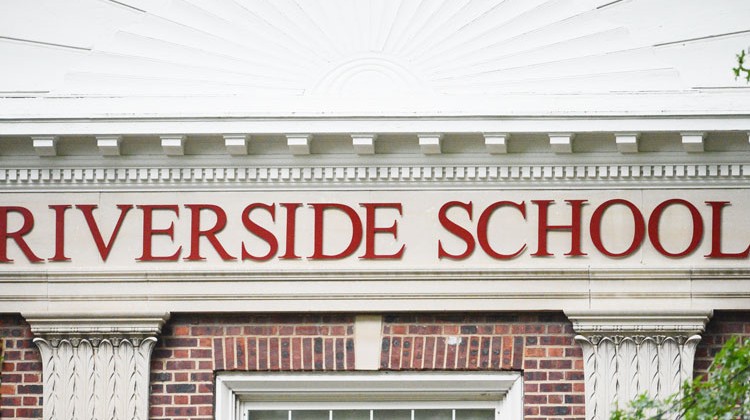 On Friday, Nov. 9, Riverside School is hosting its annual school-wide Veteran's Day Ceremony to honor service men and women, both past and present. An annual tradition for the past 14 years, the school invites local veterans, parents and community members to participate in the ceremony, scheduled to kick off at 8:45 a.m. in the school's gym. The 4th and 5th grade chorus, trumpet players and the school's Women's Chorus are all scheduled to take part in the event. Fifth grade school leaders will announce the special guests and lead the community in the Pledge of Allegiance.
This year, the school has invited notable guests who will be present at the ceremony. Interim Superintendent of Schools Ralph Mayo is slated to speak, along with CT State Senator Scott Frantz. Other special guests include State Representative Fred Camillo and Mike Bocchino, First Selectman John Toner, Chief of Police Jim Heavey, and Fire Chief Peter Siecienski. Also attending will be Nancy Mecca, wife of the late veteran Nick Mecca. Nicholas, a veteran serving in The Korean War, was a lifelong resident of Riverside. He spent the last five/six years as the school's beloved crossing guard. A special dedication will be presented to Nancy in his honor at the ceremony.
"Veteran's Day is an important event that provides an opportunity for students and the community to recognize and learn about the critical contribution America's veterans have made," said Christopher Weiss, Principal, Riverside School. "We are proud of our tradition of honoring veterans on this day and celebrating the contributions they make to our country."
As part of its annual ceremony, every year Riverside School alumni veterans who are deceased are recognized in the ceremony. Phillip Edward George Jr., Henry Bradbury Johnson, and Clarence Brodie Keith, veterans of World War II; Thomas Budd Kean, Nevell Brackett Safford and Louis Francis Zaccardo, veterans of the Korean War; and Richard Horsfall, veteran of The Vietnam War are all recognized at the ceremony.
Following the ceremony, students engage in various activities throughout the day which provides opportunities for them to learn about the critical contribution America's Veterans have made. Students in grades 3-5 will participate in a talk and Q&A session led by a veteran, while the younger grades engage in other age appropriate activities.
Community veterans and parents of Riverside School students are invited to attend the event. All veteran's in the community are invited to participate and asked to contact Angela Kilcullen for details at akilcullen@verizon.net
Tags:
greenwich
,
riverside
,
Riverside School
,
Veteran's Day Ceremony