November 4, 2018
Op-Ed: The Future of Our Town, State at Stake This Election Season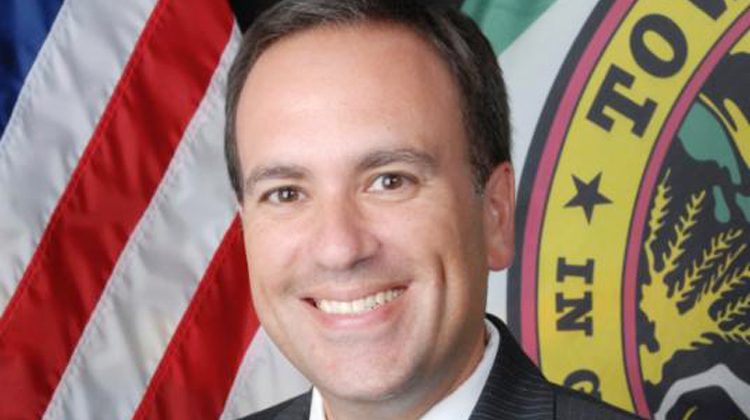 By Peter J. Tesei
Our town has more than 62,000 residents. Since its founding in 1640, Greenwich residents have been committed to creating and preserving a sustainable lifestyle from the beaches to backcountry. With over 8,000 acres of protected land, 20 parks, four beaches and a municipal golf course, Greenwich has earned the reputation of being among the best places in the country to live, work, and raise a family.
The spirit of volunteerism is an important characteristic of our Town. Residents care about our community and continually step forward to be involved. Certainly, Greenwich exhibits "democracy at its best."
Greenwich prides itself on fiscal responsibility. Thanks to excellent fiscal management, Greenwich property tax rates are the lowest in the state.
On Tuesday, Nov. 6, the future of our town and the entire state of Connecticut is on the ballot. The candidates seeking to represent us in the Connecticut General Assembly will determine the future of our state, our town and ultimately, our families.
Fortunately, we have had an incredibly talented team of community leaders who have been working to keep Greenwich great and bring prosperity back to Connecticut by stemming the tidal wave of regressive policies that have led to Connecticut's economic decline.
Among them is Scott Frantz, our 36th District Senator, who has been at the forefront of protecting us from new taxes, many targeted specifically at Fairfield County. Scott and his Republican colleagues; Representatives [Livvy] Floren, [Mike] Bocchino, and [Fred] Camillo have protected us from the worst of what the State would throw at us. That means the current budget included no new taxes, a three-year phase out of the tax on pensions, and the ability for the legislature to both debate and vote on union contracts. And they successfully argued for and passed a clear spending cap and a very important limit on debt through bonding.
Together, they have been fighting for the same kind of responsible fiscal discipline at the state level that we have here at home in Greenwich.
Scott's opponent talks about being a "fiscal conservative" yet there is no record to validate this claim and she is already advocating for a $700 million dollar tax increase on Connecticut residents in the form of tolls. The choice is between a promised fiscal conservative and a proven fiscal conservative. Senator Scott Frantz's performance has been exceptional from day one in driving a fiscally conservative common sense, pro-growth agenda to bring prosperity back to Connecticut.
One of Greenwich's greatest threats to our long-term viability as a destination in which people choose to live, work, and raise their families is the poor financial condition of our state and the failed policies of one-party control of the legislature. Efforts to force municipalities to fund the state managed and underfunded teachers' pension, uniform mill rate on automobiles and even a statewide property tax are all threats to our Greenwich economic sustainability.
Please join me in voting for, a better tomorrow for Connecticut, protecting Greenwich and exceptional performance in representing Greenwich. Vote to re-elect Senator Scott Frantz and Representatives Livvy Floren, Mike Bocchino, and Fred Camillo. On Wednesday, Nov. 7 you will be smiling because you did.
Peter Tesei is the First Selectman for the Town of Greenwich and has held that office since November 2007.
Tags:
Fred Camillo
,
Livvy Floren
,
Mike Bocchino
,
Peter J. Tesei
,
Scott Frantz