October 31, 2018
Town Prepared to Handle Emergency Weather Situations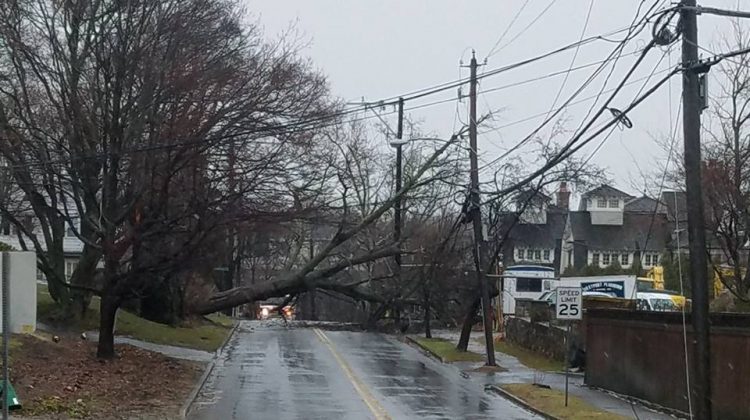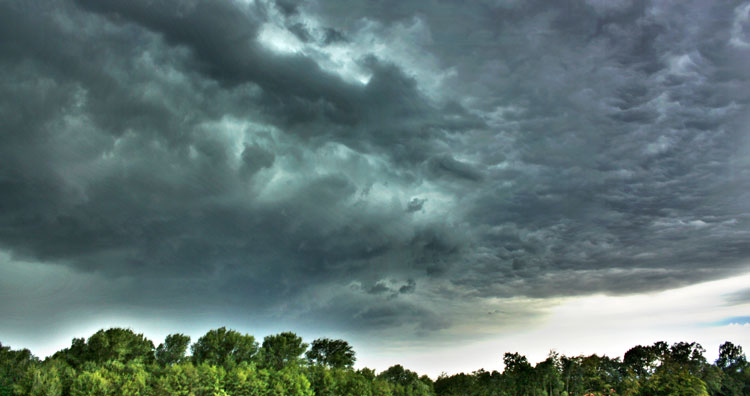 By Richard Kaufman
With hurricane season in the Atlantic set to run through Nov. 30, and another strong winter in the forecast, the town of Greenwich is well prepared to handle any storm that may develop.
The Emergency Management Department, run by former Greenwich Fire Department Chief, Dan Warzoha, coordinates the emergency response plans among the town's first responders and other organizations, like the Red Cross and Greenwich Hospital, that play key roles in responding to incidents of mass casualty, disaster or bioterrorism that may occur in or around Greenwich.
Warzoha was appointed as a coordinator for emergency management in 2005, and named director in August of 2007.
"The town is fairly well positioned to handle most of the events that come our way. We've been doing this for quite some time, and we've got some very strong ideas on how to manage the situation, and not have the situation manage us," Warzoha said. "That's kind of the key to the game."
In the event of a hurricane or a nor'easter, the town follows a flowing plan that essentially brings together every department in town to help respond to the storm. There is a plan recommended for residents to follow, as well.
With 96 hours to go before landfall of a major storm, the town takes inventory and maintains all emergency response equipment, coordinates communications across departments and agencies, and develops a staffing plan for the storm response.
At this time, residents should prepare an emergency kit, review household emergency plans, have a pet plan in place, and monitor the news for weather and possible evacuation information.
At 72 hours, all shelters are identified and inspected, overnight sleeping arrangements for 24-hour staffing is opened, and the Emergency Operations Center (EOC), located at the Greenwich Police Department, is set-up.
Residents are asked to unplug electrical appliances, turn off natural gas appliances, cover windows, protect and inventory all valuables and fill up cars' gas tanks.
Inside the EOC, two days before the storm, representatives from the town's departments gather to monitor the weather and prepare resources.
"When we're in our Emergency Operations Center, it was best described by Ross Ogden from the Red Cross, who said it's more like a family sitting around a kitchen table trying to solve a family problem because everyone's invested in what goes on here. That's a simple way to look at it, but that's what happens," Warzoha said.
One day before the storm, the town meets in the EOC every four hours and continues to leverage town resources. If conditions allow, first responders will begin to field and respond to emergency calls from residents.
Residents should evacuate if told to do so, while staying away from possible flood waters. They should take prescription medications, medical supplies, bedding and clothing, bottled water, battery-operated radio with extra batteries, first aid kit, flashlight, car keys, maps and other important papers, with them.
At landfall, if sustained winds are less than 50 mph, first responders will respond to emergency calls, clear roadways and direct traffic. Residents should shelter in place until an "all clear" message is issued by the town.
During the aftermath, residents should return home when it's safe to do so, inspect damage to homes, and report power outages to the utility companies. Repairs on infrastructure begins by the town, health alerts are issued if applicable, and emergency calls are still received.
The Greenwich Fire Department has the ability to call in the volunteer firefighters and deploy up to 40 pieces of apparatus throughout the town in the aftermath of a storm. GFD Chief, Peter Siecienski, said it's important to have that presence.
"We found that makes a big difference in major events. If you can get out in the aftermath of the storm and at least get emergency services out into the neighborhoods, it's a sense of calm to the community," Siecienski said. "It's one of the reasons why Greenwich is such a resilient community when it comes to the aftermath of a storm."
The town continues to conduct drills and training throughout the year to prepare for disaster events. Just recently, Warzoha said, Greenwich participated in a regional exercise in Fairfield that tested recovery operations and dealing with insurance, small businesses, FEMA, and disaster mitigation projects.
"There's a lot of exercise planning that goes on year round," Warzoha said.
Lt. John Slusarz of the Greenwich Police Department said that along with different levels of skills training the officers go through, there is also supervisory training between the different organizations in town. For example, the GPD, GFD, and Greenwich Emergency Medical Services (GEMS) take part in simulations that require collaboration. 
"We'll pair a scenario and bring the actual supervisors in who would be supervising it, give them the scenario and have them work through it," Slusarz said. "That's really valuable because then the fire department gets to learn how the police department works under certain circumstances, and GEMS gets to learn how we make decisions."
Warzoha said cohesiveness between different entities is critical. He called GEMS a "key player" in the town's emergency preparedness, highlighted the town's relationship with Greenwich Hospital.
"We work together on a bunch of different issues. They're a solid partner. The hospital submits to us their action plans for review, and we'll go over that with them," Warzoha said.
Warzoha added that it's important for residents to be engaged and aware of what to do during a weather event. 
On the town website, under Emergency Preparedness, there's a 17 page "Ready Guide" which outlines almost any weather, natural disaster or terrorist-related situation. Within the guide there are tips, checklists, guidelines for household emergency plans and important phone numbers and contact information. On the website, there is also the full flowing plan the town follows during hurricanes and nor'easters.
Warzoha urges residents to view the Ready Guide, as well as the other links located in the Emergency Preparedness section.
"The best term for residents to know is 'situational awareness,'" Warzoha said. "Be aware of what's going on around you, have a plan, and be able to execute that plan before it's too late. That's the key to the deal."
Tags:
GEMS
,
greenwich
,
Greenwich Emergency Preparedness
,
greenwich fire department
,
Greenwich Police Department
,
Town of Greenwich