October 23, 2018
Obituary: Joan Lewis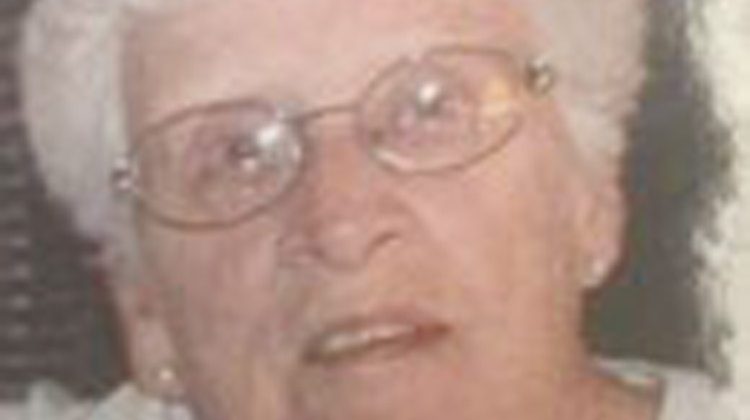 Joan S. Lewis, 85, died peacefully at her home in Greenwich on Sunday, Oct. 21, 2018. Joan was born in Stamford, CT on Dec. 3, 1932, the youngest of five children to Margaret and Arthur Swinnerton.
A graduate of Stamford High School and Stamford Hospital School of Nursing she began her career as an RN in the maternity ward at Stamford Hospital. After the birth of her third child Joan took time off to raise her children returning to work when they were older. She spent over 40 years working in the allergy field for Dr. Fitzgerald, Dr. Redmond, and Fairfield County Allergy and Asthma.
Joan was predeceased by her husband Richard, with whom she was married for a loving 33 years, her parents, and her five brothers and sisters (Alice Chard, Dorothy Hutchinson, Margaret Palmer, Muriel O'Brien, and Arthur Swinnerton). She is survived by her five loving children: Richard (Alisa) of Old Greenwich, Margaret (Mark) of Milford, Thomas (Michele) of Westfield, Mass., James (Jennifer) of Wilton, and Robert of Greenwich. She has 12 grandchildren and two great-grandchildren.
The family will receive friends on Thursday, Oct. 25 from 4 to 8 p.m., at Castiglione Funeral home, 544 Old Post Rd #3. A Mass of Christian burial will be held Friday, Oct. 26 at 10 a.m., at St. Mary's on Greenwich Avenue with burial to follow at St. Mary's cemetery on North Street.
In lieu of flowers the family asks that donations be made to ALS. ALS-TDI,300 Technology Square, Suite 400, Cambridge MA, 02139.
Tags:
greenwich
,
Joan Lewis