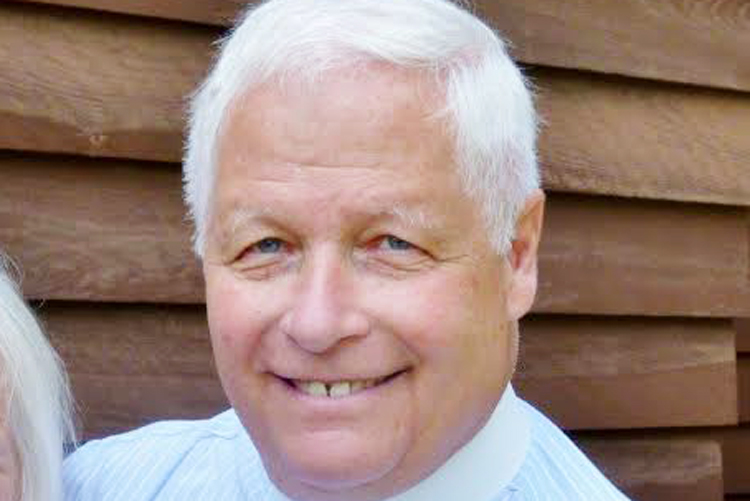 By John Branson
A recent editorial in a national newspaper by Jonathan Merritt reminded me of one of the challenges faced by members and clergy of "mainline" churches here in Greenwich and throughout the United States. The son of a well-known megachurch pastor and student of American Christianity, Merritt lamented the decline of what he calls, "God-talk", as well as the decline of the framework of morals and morality engendered by the rapid acceleration of social change in these United States.
Accustomed to using religious terms he once assumed were common, he found, especially after moving from the Bible Belt to New York City, that he often was misunderstood, responding to a barrage of questions about meanings and intentions. Raised in communities where spiritual conversations were part of everyday life, Merritt is aware how in the urbanized/suburbanized Northeast, the logistics and language of work now take precedence over worship, social lives have a higher priority over spiritual disciplines and the special day called the Sabbath has been relegated to hours for family/play time compensating for the daily grind of the work week.
Merritt's lamentation about the loss of spiritual conversation reminds me of a book liberal theologian, Marcus Borg, wrote in 2011.  Entitled, Speaking Christian; Why Christian Words Have Lost Their Power and How They Can Be Restored, Borg laments the loss of religious language—words as sin, salvation, redemption, and grace that once were a part of the cultural heritage of our country. Both authors note that these words have lost much of their power not only in the wider culture in which we live, but even among contemporary Christians whose understanding of the meanings of such words ebb with every passing year.
Neither Merritt nor Borg proffer specific remedies to address contemporary America's dilemma of the loss of religious language. One solution, however, may be found in Christ Church's intention to welcome guests to a special event on Nov. 9 to 11.  Called, Follow the Star, the program is an exhibit of 100 crèche scenes from over 40 countries. 
The crèche is a hand-made tableau carved from wood, made from clay, straw, wool, and other natural materials, depicting the birth of Jesus.  The crèche is a visual experience. Without words, a crèche explains incarnation, one of the more complicated ideas of Christianity.  Incarnation signifies God's love for humankind so much so that God becomes a human being. Christians believe that God was born to a human mother, Mary, in Bethlehem of Judea, attended by a star in the heavens, angels, shepherds, Kings who come from the East to see the Son of God, as well as a variety of animals that may have been in the stable when Jesus was born. Down the centuries, such tableaus have told the story of God's love for all the world.
The exhibit is open to the public for a nominal fee from 10 a.m. to 5 p.m., Friday and Saturday, Nov. 9 to 11, and on Sunday from 11 a.m. to 4 p.m. Proceeds will support Neighbor to Neighbor and other outreach programs of the church. Children are especially welcome, as this story is a story for all persons, young and old alike. Do come and see!
John H. Branson is the interim rector at Christ Church Greenwich.