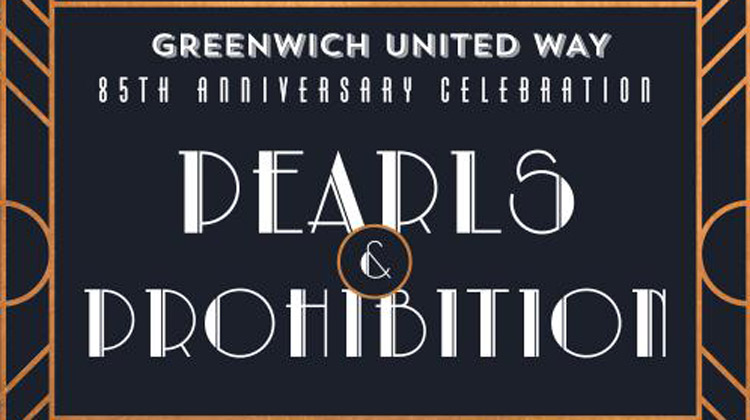 Greenwich United Way will host its 85th Anniversary Celebration, "Pearls & Prohibition," on Saturday, Oct. 13 at Greenwich Country Club, 19 Doubling Rd. The event, will honor past Board Chairs and pay tribute to the year 1933 when the Greenwich Community Chest & Council was founded. The Greenwich Community Chest & Council became the Greenwich United Way in 1975. Funds raised will support critical programs that meet the health, education and self-sufficiency needs in the Greenwich community. The Celebration co-chairs are Karen Keegan, Nicole Kwasniewski, and Sabrina Pray Raquet.
Vintage 1920's and 30's inspired attire is encouraged for the Pearls & Prohibition theme.
The first volunteer-driven, community-wide effort to raise funds for critical local services was in 1934 and garnered $192,000. The chairman of the first effort, Helen Wilshire Walsh, was quoted at the time: "We have not only raised a fund but created a spirit which Greenwich has never had before."
Anyone with a connection to the Greenwich United Way is encouraged to share their story and photos by emailing info@greenwichunitedway.org. Content will be shared on social media with the hashtags #GUW85TH and #WeAreGreenwich and at upcoming events.
"We're looking to explore the past 85 years of impact within the Greenwich community. If the Greenwich United Way or the Greenwich Community Chest and Council has made a positive impact on your life, we want to hear from you," said Greenwich United Way CEO, David Rabin.
For more information or for underwriting opportunities, please contact Greenwich United Way Senior Director of Development Jeremy Nappi at 203-869-2221 or jnappi@greenwichunitedway.org