September 18, 2018
Community Gardens to Celebrate 10th Anniversary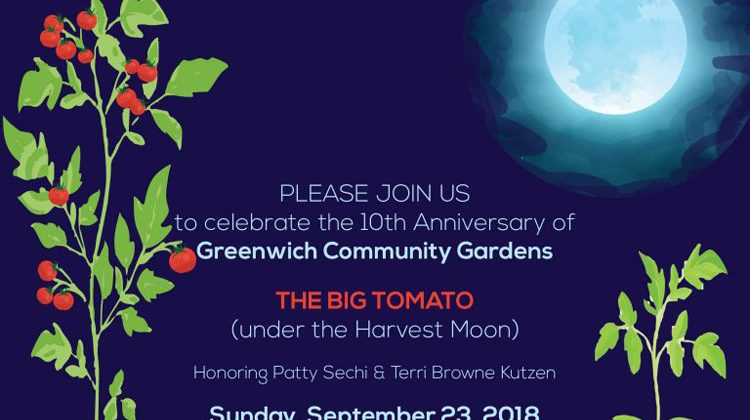 Join Greenwich Community Gardens to celebrate their 10th Anniversary at "The Big Tomato under The Harvest Moon," a casual late summer dinner held at the newly renovated Barn at Greenwich Audubon on Sunday, Sept. 23, 6 p.m.
Stroll through the orchard and woodland paths and feast on artisanal wood-fired pizza with local organic toppings and a harvest salad fresh from the gardens. Biodynamic wine and local-brewed beer will quench your thirst. Dancing music by Kings Highway will entertain you.
The event will also be "Zero Waste" as they strive to raise awareness about their own practices and reduce overall environmental footprint. All food scraps will be composted and other products recycled. Come join their movement for Sustainable Food in Greenwich.
Greenwich Audubon is located at 613 Riversville Rd. For tickets, go to: eventbrite.com/e/the-big-tomato-tickets-45881895986
For more information, visit: greenwichcommunitygardens.org
Tags:
anniversary
,
Big Tomato
,
fundraiser
,
greenwich
,
Greenwich Community Gardens