September 11, 2018
Column: The August 2018 Real Estate Report The End of the Beginning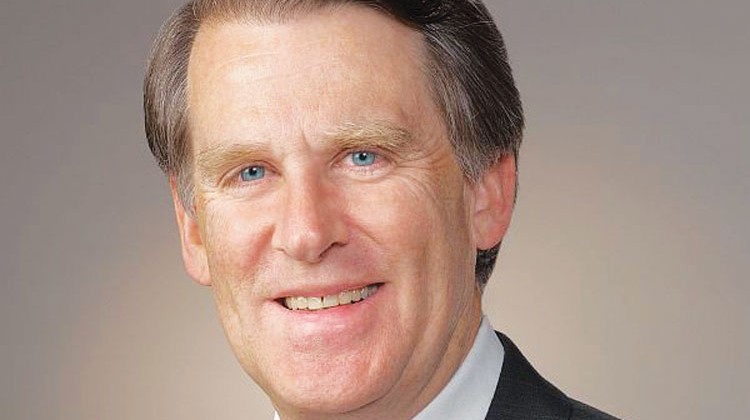 By Mark Pruner
To realtors, buyers and sellers who are active in the market, contracts are where it's at. More accurately contracts are where the market will be next month. The good sales we had in July 2018 were predicted by the 120 contracts that we saw at the end of June.
Despite this some folks were feeling depressed, because sales for the first half of the year were down compared to the prior year and some even were making dire predictions about the market by focusing solely on sales. So, July came and went, and low and behold lots of those contracts we had at the end of June closed. In total, July 2018 saw 23 more sales than we saw in July 2017, when we only had 54 sales.
Contracts
On the contract side, at the beginning of August, we were up slightly and by the end of the August the slight rise in contracts resulted in a slight raise in monthly sales compared to August 2017. Unfortunately, outstanding contracts at the end of this August, aren't that outstanding. We are down 7 contracts from 2017 indicating that September 2018 will likely be a little down from last September. The good news, however, is that anecdotally, we are continuing to see more house showing activity in early September which is continuing from last two weeks of August. 
The New Tax Law Changes
The new tax law imposed a $10,000 limit on the deductibility of SALT (State And Local Taxes including local property taxes). As a result, the real cost of high property taxes went up as they had to be paid with after-tax dollars after the new tax law came into effect.
The predicted result was that sales were going to drop in states with both high property taxes and high income taxes. At first, the numbers seemed to bear that out, but recently the fall in sales in Westchester County seems like it may not be as high as first reported. What was initially reported as a sales drop of 18% in Westchester County, may actually only be a drop of 5.7% in sales according to Hudson Gateway Association of Realtors. If this is the case, then the effect of their high property taxes may actually not have the immediate jarring impact predicted and a general economic rise may ameliorate this impact even more. (I also apologize for relying on these early numbers, which showed a bigger market decline. I, and others, saw the impact as more dire than it seems that it was.)
The long and short of all this is that 2018 in Greenwich is starting to look like 2017. This might seem like less than excellent news, but given what was supposed to be a market collapse a return to average might not be bad. Several indicators seem to be saying we are reaching the end of the beginning that the new federal tax law changes have wrought. We see this in three principal areas:
1. The increase in inventory, particularly under $4 million, and even more so from $800,000 to $2 million, is slowing. Whereas in July we had 44 more listing than in July 2017, by the end of August this had slipped to only 19 more listings.
2. The hardest hit area in Greenwich was from $1.0 – $1.5 million which is now recovering nicely. In August, inventory was the same as last year and sales for the month were up 4 houses from the previous year. We are, however, still down 15 sales from this time last year.
3. At the high-end the jump in market activity over $4 million is mellowing. Inventory, which actually had been down at the high end, is about the same as last year. On the sales side, we are now up only slightly in sales YTD. Contracts waiting to close are also down throughout the high-end price range. In fact, now that the $1.0 – 1.5 million price range is doing better, the $6.5 – 10 million price range is where we are seeing the most dramatic changes from last year. Total transactions are down by 10 houses, while inventory is back to average after having shrunk. The result is we are looking at 51 months of supply; up over 2 years from this time last year.
Overall though, the folks fleeing to Florida seem to have moved from a jog to a simple walk, much like we have always had. Also, the influx of high-end buyers from New York as well as those from other parts of Connecticut may be slowing also.
At this point, I'm just curious, not concerned. The biggest driver of the Greenwich market for the last several decades has been Wall Street; and the Dow just hit a new all time. Unemployment is very low and new housing construction is limited. All of these factors point to a rosier housing market. The other major reason is these are  August numbers, possibly the flakiest month of the year. People are gone, inventory additions are minimal and few sales here and slightly more inventory there can significantly change things.
Post Labor Day
We have had a bunch of new listings come on the market in only a couple days since Labor Day. I put 151 Lockwood on the market Wednesday afternoon and by the evening I had 5 showings scheduled. Now it is the only house under $1 million in Riverside south of the Post Road, but the buyers are there. So far 81 houses out of 412 have sold for full list price or over list.
As always, it's where the balance is between people selling and people buying. Having said that I'd still rather be a buyer or seller in Greenwich than over the border in NY.
Mark Pruner is an award-winning Realtor with Berkshire Hathaway HomeServices New England in their Greenwich office. He can be reached at mark@bhhsne.com or 203-969-7900.
Tags:
greenwich
,
Real Estate