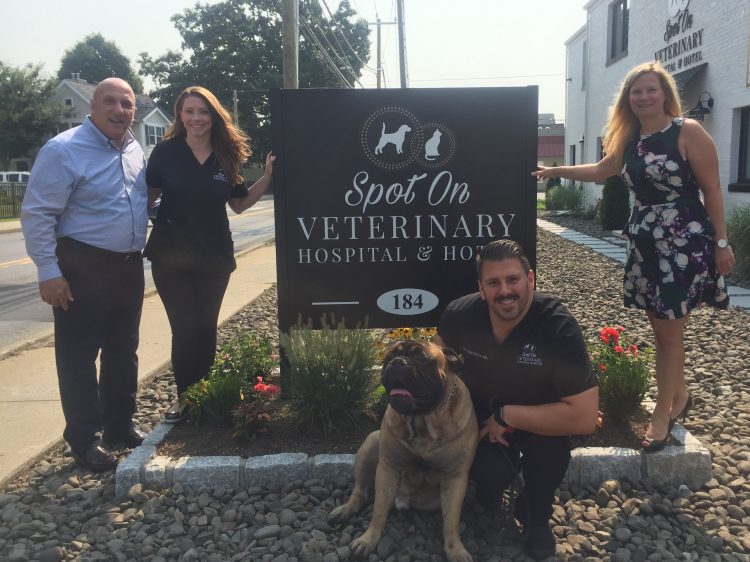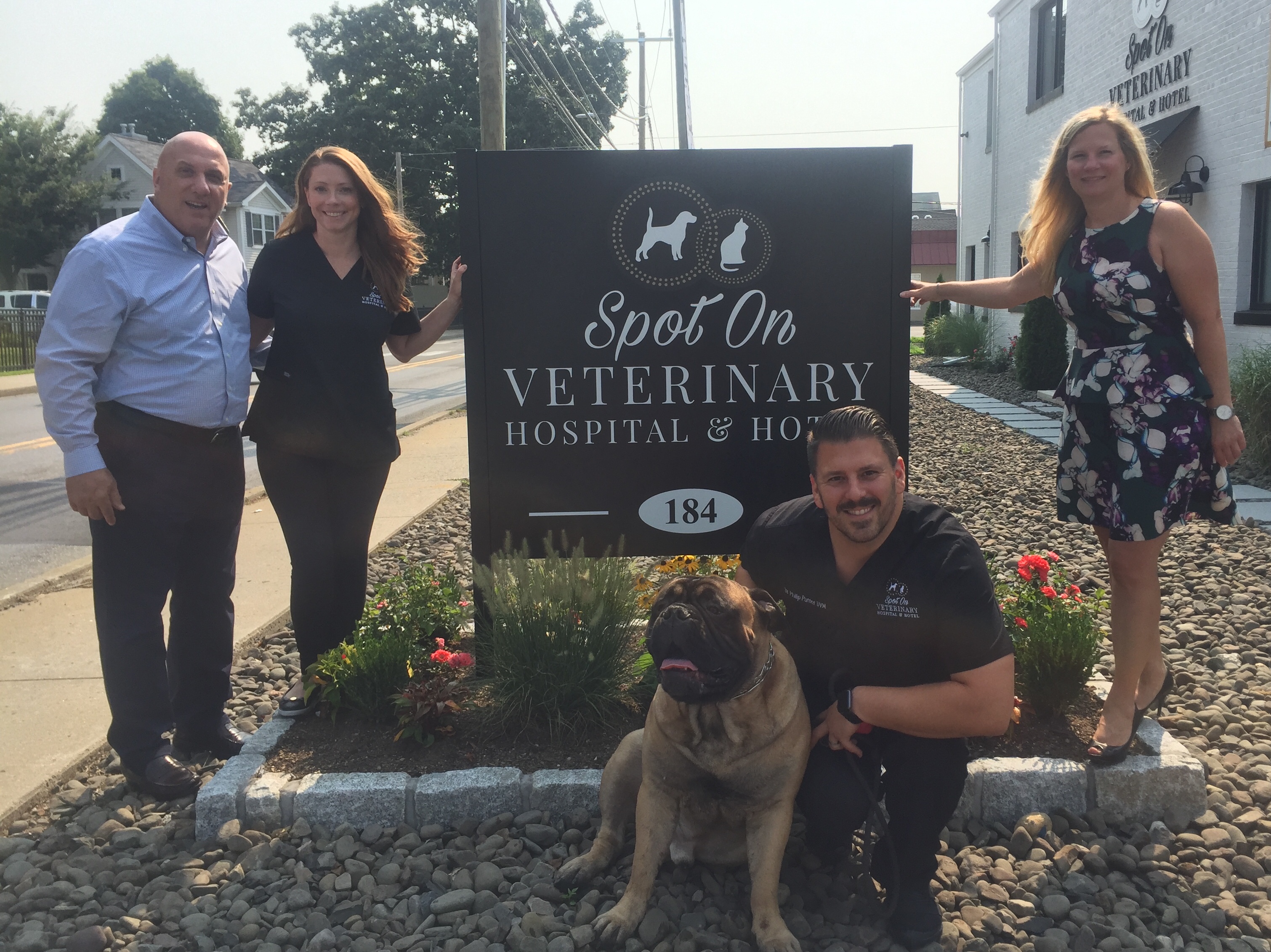 By Richard Kaufman
Sentinel Reporter
What originally began as a mobile concierge veterinary service in 2015, has now transformed into a two-story, state-of-the-art, 16,000 square foot facility in nearby Stamford, Conn.
Featuring hospital services, luxury boarding, daycare, grooming, spa facility and even an adoption center, Spot On Veterinary Hospital & Hotel is a one-stop shop for all pets, big and small. Pets are constantly monitored and given full care, no matter what service their owner chooses for them.
Director of Operations, Becky Putter, said she and her husband, Dr. Phillip Putter, who is the founder and owner of Spot On, wanted to create an environment for pets and clients that is both personal and attentive. 
"We really wanted to create a place where everyone who worked here is going to treat each pet like it's their own, and we only employ people we know feel that way," Mrs. Putter said. "That is really what I feel sets us apart. We're really treating every single animal with the utmost care and every customer like they're the only one."
The hospital features six exam rooms with two full time veterinarians and two part-time vets, and one doctor who specializes in acupuncture and alternative medicine. In the hospital, pets can receive primary care, diagnostic testing, emergency care, surgery and end-of-life care. Spot On still performs mobile house calls, and provides pet chauffeur services to their facility.
The hotel portion of Spot On features four different suites for boarding dogs. Penthouse Suites, Grand Premier Suites, Park View Suites and Junior Suites are all available, and are selected based on the size of the room and activity level owners want for their dogs. There are also three large outdoor play parks, and a cat tower suite. 
Clients can view cameras in order to check on their pets throughout the day. "Our big thing is is we have a total transparency. We want everyone to feel comfortable," Mrs. Putter said. "It's really important to know what's going on."
Daycare provides a place for pets to go while their owners are at work or away. The spa offers full grooming services, such as specific cuts, coat treatments, massages, and "pawdicures" from expert groomers. 
The adoption center, Garden Rescues, is a separate entity but housed under Spot On, who donated the space for use. "Part of our mission is really giving back," Mrs. Putter said. 
Although Spot On has only been open in its current location since December 2017, already it has been awarded with the Best of the Gold Coast for best vet and best groomer.
The First Bank of Greenwich has been with Spot On from the beginning. Dr. Putter said the bank's mission aligns with what Spot On is all about.
"We were looking for a local bank with the kind of customer service that we were giving to our clients, and the kind of attention to detail and care. It was very clear to me very quickly that the kind of service that FBOG has given is the same thing, just a different version. We're helping animals, they're helping people," Dr. Putter said. "It just makes sense [to be with them]. We're personally invested in our clients' lives, as are they and I think that really matters to us. We also like supporting local business."
Emily Newcamp, Vice President and Retail Banking Manager for FBOG, said Spot On is fully invested in what they do and how they care for animals.
"They're so passionate about their business; you can feel it," she said.
Frank Gaudio, President and CEO of FBOG, said the relationship with Spot On is reciprocal. "We were here from the ground up with them," he said. "It's reciprocal. They'll tell everyone about our bank; we'll tell everyone about their business…These are the type of customers we love to have. We'll grow with them. The synergy is great."
For more information on Spot On Veterinary & Hospital and the services they offer, as well the adoption center, go to spotonvet.com.