September 7, 2018
Column: Lower Fairfield County Commercial Real Estate Snapshot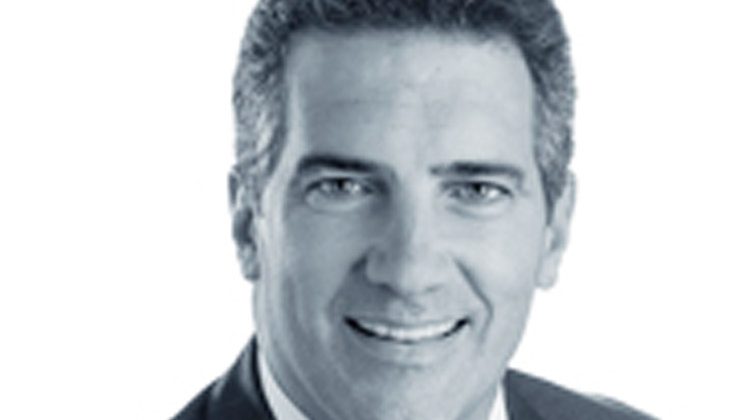 Quality and Quantity of Great Space will Drive Demand
By Jim Fagan
The strong demand for commercial real estate in Greenwich has been driving office leasing activity in Fairfield County as a whole.
When we look at the southwest and central part of the county, including Greenwich and Stamford, these markets have seen the largest year-over-year increases in leasing demand, rising up to 72.3 percent and 45.6 percent, respectively. While Stamford continues to lead the county in overall lease volume with over 390,000-square-feet in new leases in the second quarter of 2018, this total also revealed a slight downward trend year-over-year. This year's number was 18.8 percent lower than second quarter 2017 levels. Stamford also experienced the largest increase in vacancies year-over-year, rising 390 basis points to 30.6 percent, due largely to tenant relocations and consolidations.
Vacancy levels in Greenwich fell by 330 basis points to 12.8 percent, with average asking rents now at $51.71 per square foot. However, the overall vacancy rate for the county ticked up slightly, increasing from 23.2 percent in the second quarter 2017 to 24.5 percent in the second quarter 2018, while the county's average asking rents fell by $1.51 per square foot over the last twelve months to $32.47.
There are about ten buildings in the Greenwich central business district that seem to have outperformed the market by a substantial amount. How much you ask? Their rents are probably between $85 to $120 dollars per square foot, which in many cases is double, if not more than, the rest of the marketplace. The draw for these properties is that they're all within walking distance to the train station and they're all near Greenwich Avenue. A few examples are Pickwick Plaza, 600 Steam Boat Road, 33 Benedict, 100 West Putnam, 55 Railroad Avenue, Fawcett Place, and Greenwich Plaza. The bottom line is firms that want to be in one of these buildings are willing to pay the higher rent.  Many of these tenants are trying to attract the best and the brightest human capital to work for their companies. They view the location and being close to Metro North and Greenwich Avenue as a draw for that talent. For those employees who live in New York and work in Greenwich, it makes the reverse commute fairly quick and convenient.
Strong demand in the Greenwich market has led to a significant tightening in the Greenwich CBD office market. Pricing has not quite come back yet to 2007 levels, but we are seeing a movement back towards those levels. An additional factor contributing to Greenwich CBD's tight office market is the finite group of buildings in that market; in other words, small changes in demand have a large effect on that market.
Notable Fairfield County tenant relocations and consolidations
The largest leasing transactions for the second quarter of 2018 were Survey Sampling
International's renewal of 47,765 square feet at 6 Research Drive in Shelton, as well as Cenveo's
30,590 square foot lease at 200 First Stamford Place in Stamford.
In contrast to Greenwich CBD office market's tightening, there were tenant moves in Stamford and Norwalk that increased vacancy in those markets.  These included, but were not limited to: Glencore's relocation to 330 Madison Avenue in Manhattan from Three Stamford Plaza, Icon International's consolidation from Four Stamford Plaza to 1055 Washington Boulevard and One East Weaver Street in Stamford and Greenwich, and Starwood Hotel's continued migration out of the Stamford marketplace from 333 Ludlow Street, as they move to Virginia to complete their merger with Marriott Hotels.  These moves were predominate drivers in Stamford's overall rising vacancy rate, which more than offset the drop in vacancy in the Greenwich CBD.
Outlook
As we look to the future, we see a tremendous amount of activity in Greenwich, Stamford and lower Fairfield County. Currently, we are aware of seven to ten firms who are each actively seeking more than one hundred thousand feet in the marketplace. 
The brightest spot in the marketplace is that the vacancy we are seeing is in quality buildings that are undergoing wholesale renovations to meet the demands of the millennial workforce.  The ownerships in this market are seeing that if the create wonderful product that is in line with what companies want and that will help companies attract and retain quality talent, then that space will, in fact, become leased. 
With leasing activity projected to stay on pace with last year, we expect vacancy levels to continue to rise in the short-term as tenants use their space more efficiently, but we also expect transportation-oriented markets like Stamford to begin improving as tenants take advantage of the increasingly vibrant aspect of the community. 
Jim Fagan is the Managing Principal in Stamford, CT and Westchester, NY of Cushman & Wakefield, a commercial real estate services company
Tags:
Commercial Real Estate
,
greenwich