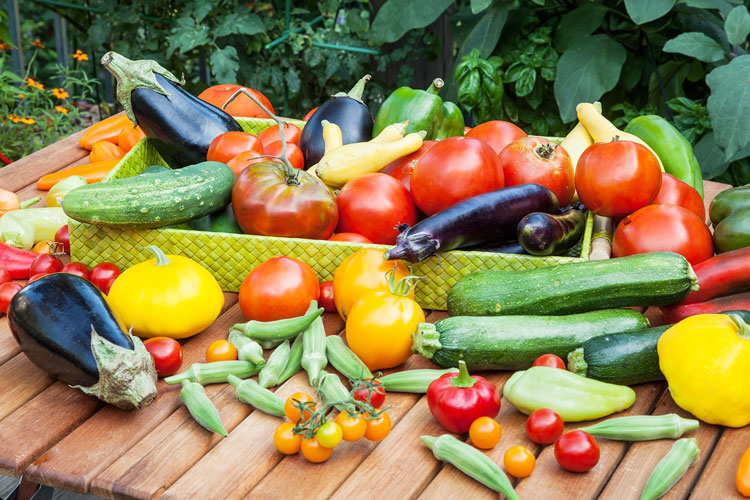 By Katherine Dawson
Last Saturday, the clear-skied morning drew myself, my friend and our canvas bags out of the house to the Greenwich Farmers Market.
Excitement bubbled in our stomachs during the short drive down to its convenient Arch Street location. Memories of my childhood, gorging on maple candies and cinnamon-coated doughnuts, swirled through my mind. While the years have passed, the spread certainly did not disappoint this time around.
The smell of fresh basil drifted through the air, as our eyes devoured the picturesque blueberries and peaches that would later fill our stomachs (and our Snapchat stories).
Upon seeing a carton of strawberries, my friend remarked that those strawberries definitely don't look processed. Of course, she was right.
The word, processed, is the last thing that comes to mind when admiring the asymmetric, colorfully varied strawberries. However, what they lacked in uniformity, they made up for in flavor and overall nutrition. The same can be said about a majority of the foods at our local market from incredibly juicy tomatoes to deep purple cherries that burst in your mouth.
Vivid colors reflect the overall nutrition of fruits and vegetables as well, and through meticulous farming methods, local farmers are able to cultivate extremely healthful foods.
Nevertheless, delicious and nutritious food is far from the only reason to spend a day with your local farmers. While you may visit the market to stock up on your favorite fresh eggs, cheeses, peaches and plums, heading to the farmers market promises to be a great adventure, full of smiles, laughs, and new companionship.
Dawn Bythewood, who is from Sugar Maple Farm, says her favorite part about the Greenwich Farmers Market is, "the people [and] the vendors I work with…they are very pleasant, courteous, respectful, kind people that know the value of quality local food." After four years selling at the market, Dawn recognizes that Greenwich is "a lovely community."
She also said that her time selling in town has even made her want to move two hours away from home to live in Greenwich.
Victoria Filimon, a farmhand at Sankow's Beaver Brook Farm echoes Dawns sentiment.
"I have several great memories," said Filimon. "I know all my customers and what they're looking for and love giving recommendations."
Buying from local producers ensures not only quality products, but meaningful and memorable interactions as well. We come to know the people that put so much time and care into growing our food, and they come to know us as well.
Additionally, buying local produce is an incredible — and fun — way to reduce your carbon footprint. As all the food comes from in-state, it won't be traveling thousands of miles before it reaches your doorstep, ultimately conserving fossil fuels.
Furthermore, small, local farms produce less overall environmental waste. Strictly organic, these local farms refuse to use harmful pesticides or chemical fertilizers, and they encourage humane farming practices. Moreover, local farms preserve genetic diversity, ensuring the survival of our favorite fruits and vegetables.
People often express misgivings about the price of these markets; however, when taking a deeper look into the way money flows throughout a community, keeping money in town gives a powerful boost to the economy.
A study from The New Economics Foundation found that buying locally generates approximately twice as much wealth for the local economy as supermarkets.
The study also concluded that farmers markets might encourage customers to spend money at local shops near the area as well.
Stimulating the economy, not surprisingly, benefits the entire community. According to a study from Pennsylvania State University, for every $1 increase in agricultural sales [in the North East], personal income rose by 22 cents over the course of five years.
The money that these farmers make from their customers is likely to go towards the local economy as well.
When we support local farmers, we support what they stand for: family run businesses, entrepreneurship, and healthier choices.
We use our dollar as a vote to ensure these farms continue to produce in ways that consider the environment, animals, and our health. In addition, we build a community that allows us to bond with producers and our friends and family. It's one where grocery shopping becomes an experience rather than a chore.