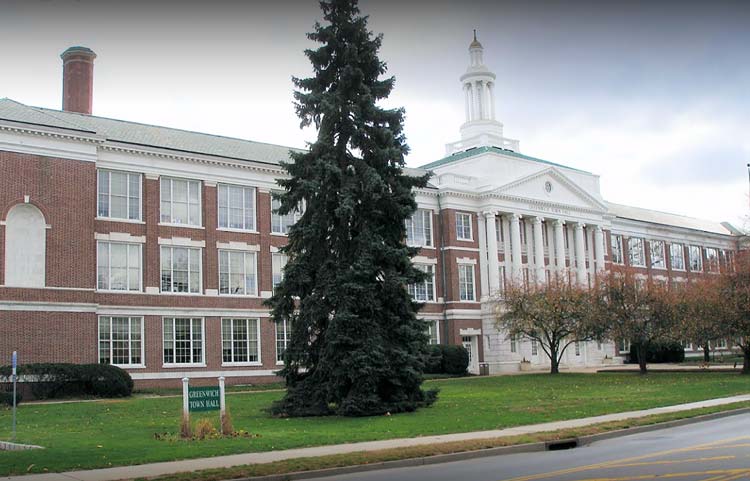 By Richard Kaufman
On Friday afternoon, Katie DeLuca, Director of the Town's Planning & Zoning Commission, announced that potential text amendments regarding Floor Area Ratio (FAR), which would increase the allowable floor area in residential zones for education institutions, have been withdrawn.
Discussions around FAR have generated much debate and opposition. On Thursday, during the Board of Selectmen meeting, P&Z was urged to postpone the item until the fall so concerned residents could have more input.
"Top schools, preservation of community character and enhancing neighborhoods are goals we all share. How these goals are achieved has been the focus of recent debate with respect to the pending text amendment to increase the allowable floor area in residential zones for educational institutions," DeLuca said in an email to local media on Friday. "These should not be mutually exclusive goals and the public hearing process is how the community at large works together to ensure that the right balance is struck…Given both the timing and the strong sentiment expressed on both sides of the issue, the text amendment regarding FAR increase for educational institutions in residential zones has been withdrawn."
DeLuca noted that the application process to discuss the text amendment began in May, and has stretched into the summer months.
"Those interested in this topic are encouraged to continue to work with planning staff during the upcoming months so that a mutually agreeable proposal can be put forth to the Commission for consideration in the future," DeLuca added.
Under the current regulations, Greenwich High School has maxed-out its FAR capacity, and upgrades and additions to facilities can't be made.
DeLuca said that other P&Z text amendments will be taken up and considered during the scheduled July 24 public hearing at 7:15 p.m., in the Town Hall Meeting Room.
For a more expanded story, be sure to check out next Friday's edition of the Greenwich Sentinel