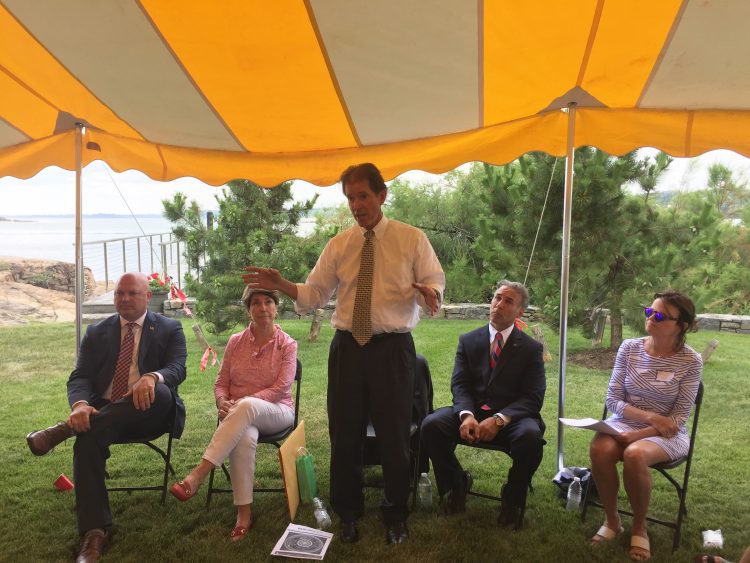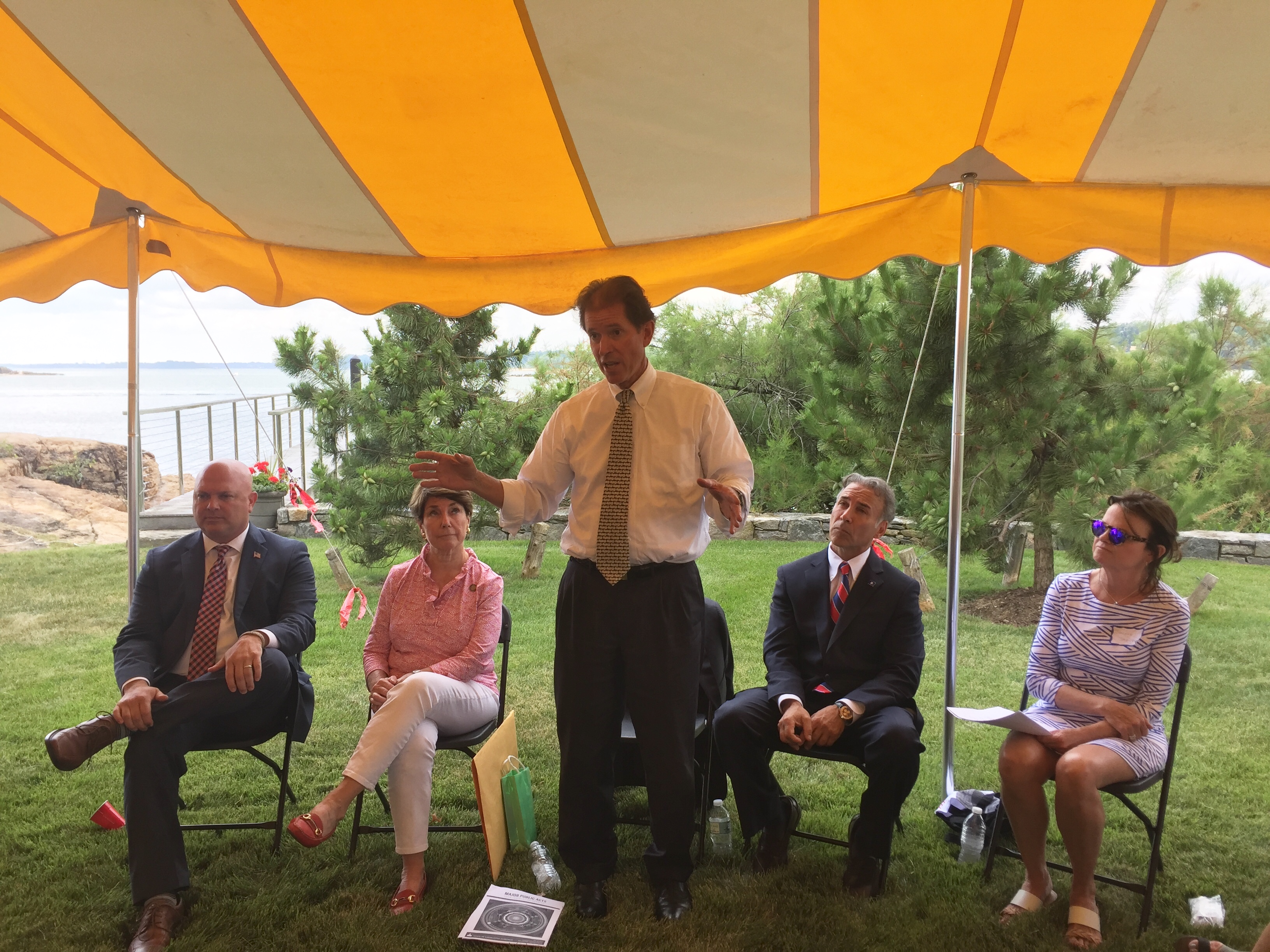 By Richard Kaufman
Earlier this week, the League of Women Voters of Greenwich held their annual legislative picnic with Greenwich's delegation to Hartford.
State Sen. L. Scott Frantz (R-36), and State Reps., Livvy Floren (R-149), Michael Bocchino (R-150), and Fred Camillo (R-151) all sat down to discuss the most recent legislative session which ended in May.
All agreed their most recent time up in Hartford was drastically different than past sessions. Frantz called it, "One of the most bizarre sessions I've been through in my 10 years up there."
Floren said she's never seen so many bill proposals expire in committee, or fail to come to the floor for a vote, during her time as a legislator.
"It's called your government inaction," Floren said. "Never in my entire legislative life did I ever think I would utter these words."
Bocchino and Camillo both said the historic legislative balance in Hartford lead to some positives, however.
"Because of the 18/18 split in the Senate, we are having conversations that are actually moving good legislation forward and also killing bad legislation," Bocchino said. "A lot of the times, passing good legislation isn't the only thing. It's making sure that bad legislation doesn't move forward."
Frantz mentioned Connecticut's ban on bump stocks as a noteworthy achievement. A bump stock is an attachment that can be placed on a semi-automatic weapon to make it fire more rapidly. "There's no reason to own a bump stock," he said. "The entire delegation fought for that bill."
Floren lauded a comprehensive women's health bill which protects a wide range of benefits, such as hospitalization, maternity, newborn care, mental health and substance abuse services, ambulatory and emergency services, pediatric care, and prescription drugs.
"This is groundbreaking coverage," Floren said. "People, and women in general are going to be covered here in Connecticut no matter what transpires in Washington."
Bocchino pointed out the pay equity bill as a major positive.
"That was very important to both sides of the aisle, even though our side of the aisle didn't get much press from the media about it… This was a very important thing for us to move forward. No longer can employers ask a female what their past salaries were. Then it takes into consideration their bonus structures," Bocchino said.
"Both sides of the aisle were sitting down since October making sure this piece of legislation was something we could both be proud of…We were very fortunate and happy that it passed for the future of the state of Connecticut."
Camillo pointed to one of his bills, which was signed into law, as a positive from the latest legislative session. No longer will people in the state of Connecticut be charged for a freeze on their credit card. It also increases the amount of identity theft prevention or mitigation services provided after a security breach.
The delegation then took questions from the League of Women Voters and those in attendance. For a more expanded story, be sure to check out next Friday's edition of the Greenwich Sentinel.