June 14, 2018
Government Representatives Attend Girl Scout Troop Meeting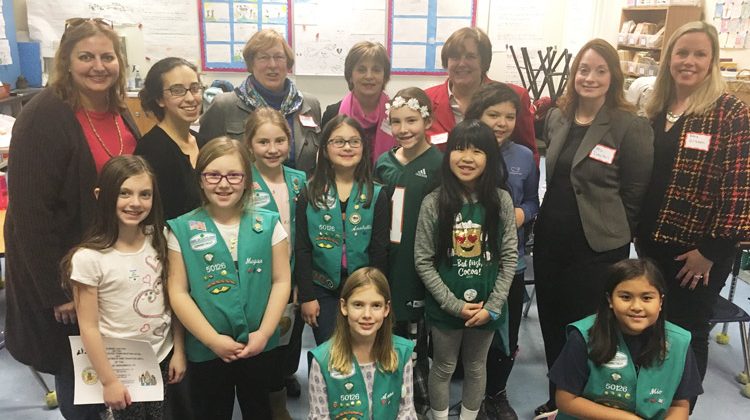 Girl Scout Troop 50126 invited Greenwich women government representatives to its troop meeting to earn the badge for Inside Government on Jan. 26.
Attending as guest speakers were: 
Meghan Olsson (BoE), 
Karen Fassuliotis (BET), 
Barbara Hindman (RTM), 
Katherine LoBalbo (RTM)
, Jennifer Dayton (BoE) and 
Beth Krumeich (BET)

.
The troop was happily surprised to discover that many of the women government representatives in Greenwich were also Girl Scouts at their age as well.
Tags:
Girl Scout Troop 50126
,
greenwich
,
Inside Government badge
,
women government representatives