May 29, 2018
Column: Answers for Cancer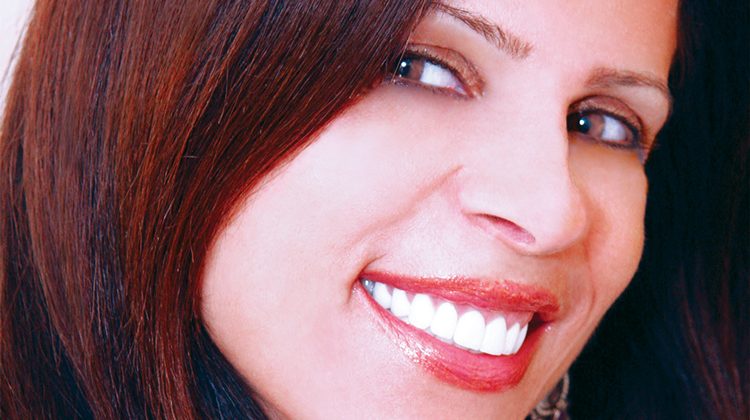 By Julia Chiappetta
Sentinel Columnist
I just returned from Orlando, where I assisted The Best Answer for Cancer Foundation (BAFC) with it's 16th International Integrative Oncology Conference, "Cancer, Cannabis, & Keto." The mission of BAFC is to improve the quality of life and treatment of cancer patients, with holistic platforms, targeted therapies and a patient-centered approach. The foundation believes that the optimal standard of care for cancer and chronic disease is one that provides the best quality of life during treatment, leading towards a vibrant life.
I agree with its patient-centered vs. physician-centered approach, confirmed by my own personal journey with cancer, where I focused on my vision for healing and quality of life, thus not affording any power to my cancer. BAFC is a hybrid organization of doctors, advocates and patients working to shift the cancer paradigm from a one-size-fits-all, disease-based approach to a patient-centered, integrative medicine approach. More information, including clinical studies, may be found on their website: https://bestanswerforcancer.org/.
The line-up of physicians and advocate speakers at the conference was impressive and informative, but one speaker stood out and spoke to my core.  I will preface this by saying that in my previous column, "Changing the Trend," I talk about how my heart is focused on those with cancer who are crying out, right now, for help. So, when John Malanca, President of United Patients Group (UPG), took the stage, I sensed the presence of a man with a huge heart, wanting to help those that need it most, and so it captured my attention.
It became evident that he had been on a long arduous journey and was about to impart profound wisdom to the audience, and he did not disappoint. UPG, established in 2011, is a resource for patients and physicians, helping them navigate the maze of medical cannabis and it's healing potential. John shared his personal testimony, citing how UPG was born from trying to help his father-in-law who had been diagnosed with Stage 4 lung cancer with METS to the brain, and given two weeks to live. He and his wife, Corinne, embarked on the herculean task of finding alternative healing protocols and, in doing so, implemented a suitable dosing of medical cannabis, with the help of experts. The great news is that his body responded quickly and he is thriving and healthy today. This success story became the precursor for founding UPG, to share what they had learned, and so they continued in their mission of thoughtful education, caring and reaching out to meet needs.
Their website (UnitedPatientsGroup.com) is packed with good stuff including, amazing resources and tools for physicians, patients and caregivers. They also host conferences for CME/CE Education, have created a Medical Directory for Professionals and A Beginner's Guide to Medical Cannabis for Patients. What I really like is that they offer one-on-one phone consultations, working in tandem with the top doctors in the field.  In addition, John is the host of The Sacred Plant – 7 Part Docuseries, a courageous endeavor, where he poses the question: What if you could prevent, treat and even beat, 32+ chronic diseases with just one plant? The end of his talk was quite moving. With tears in his eyes, he explained how in the midst of all this good work, he lost his beloved wife, Corinne, his best friend and business partner, to pancreatic cancer last year.
You could hear a pin drop in the room as he gently and purposely, gave us a view inside his fragile heart, but through it all one could see his determination to pursue the mission and this worthy work – a gift to the world.  Mere words could not describe now, how I felt listening to his words, but I will say that I was blessed by his faith and courage and sensed that God surely has big plans for his life.
As always, in closing…remember GREEN IS GOOD, so drink up a nice green juice! The local farmer's markets are abundant with vast selections of greens and veggies, but please only purchase organic, because if not, you are consuming calories and chemicals vs. calories and nutrients.
I used to say to my Dad, that if he was not eating organic, it was like licking the grass after a pesticide treatment! Ha-ha. My mom reminded me of that the other day and so, Daddy, this one is for you, as we reflect, this weekend on the day you took a one-way flight to Heaven!
We will celebrate that day, with certainty, that you are living it up, playing lots of golf – hitting them long and straight off the tee and sinking every putt.
Love and miss you, Dad!
Julia Chiappetta is the author of "Breast Cancer: The Notebook" (Gemini Media, 2006) and is also the owner of Julia Chiappetta Consulting. She lives in Cos Cob. More information and past columns can be found at JuliaChiappetta.com
Tags:
Cancer
,
greenwich