May 21, 2018
Zero Waste Dinner Raises Funds for Local Nutrition Programs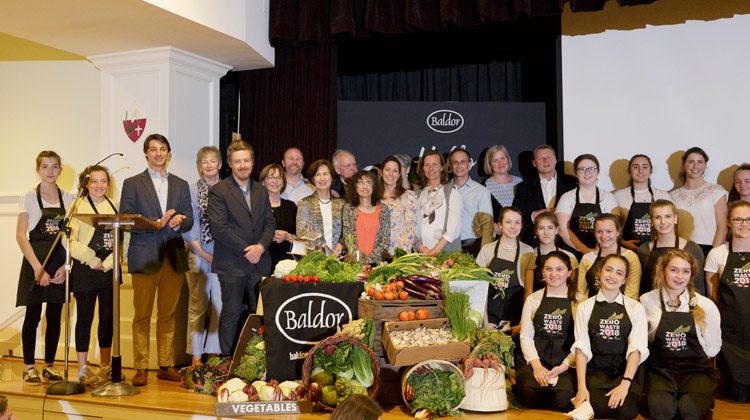 On April 26, Thomas McQuillan, Director of Food Service Sales and Sustainability at Baldor Specialty Foods, worked with Greenwich community members and businesses to organize America's first-ever zero-waste fundraising dinner. The event took place at St. Catherine of Siena Church.
The dinner, prepared by local area celebrity chefs, was 100% waste-free, with every component, from cookware to table centerpieces, being either digestible or otherwise capable of being repurposed. There were 300 guests in attendance.
The dinner raised awareness about food waste within the community, and collected over $50k in donations to benefit important local nutrition programs: Cos Cob's Kids in Crisis and Bridgeport's Wholesome Wave.
The dinner was made with contributions from Gotham Seafood, Fleischer's Butcher, Mike's Organics, Victoria Amory, Happiness Is, Aux Delices, Greenwich Country Day School, La Fermiere Yogurt, Asarasi and Back 40 Farm. At the event, attendees learned and sampled sustainable products like Wine RayZyns, Elmhurst Milk, Toast Ale, Victoria Amory, and Asarasi.
"Sustainability is a journey that involves the entire community. That's why we have high school students volunteering as servers, local celebrity chefs and businesses contributing their talents, artists showcasing their work, and a unique tickets-and-table structure that lets everyone from the community, regardless of socio-economic background, attend, learn and participate," said Thomas McQuillan.
Tags:
Awareness
,
food waste.
,
greenwich
,
riverside
,
St. Catherine of Siena
,
Zero Waste Dinner