May 15, 2018
Obituary: Hilgegarde Nee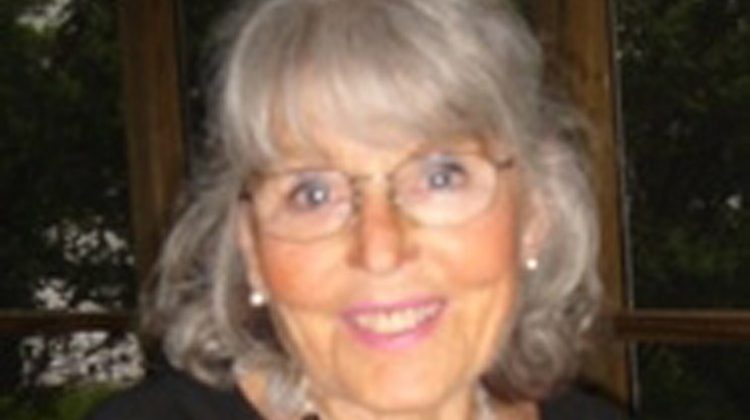 Hildegarde (Gardie) Peschke Nee
Gardie went on to shake up heaven and continue on her grand adventure on May 13, 2018 with a clear mind and a grateful heart.
Gardie was born in Greenwich hospital in May of 1930. She attended St. Mary's parochial school on Greenwich Avenue and was a 1947 graduate of Greenwich High School. After graduating nursing school, Gardie went to work as a nurse at Greenwich Hospital. She was proud of her profession and maintained lifelong friendships with her nursing "buddies" and was always active in the Nurses Alumnae. Gardie was married to Martin H. Nee Jr. at St. Mary's church, and had three sons, Martin H. 3rd (Hank), Rob, and Marc Nee. Gardie's innate style and love of fashion was apparent in her appearance and her warm gracious style. Gardie was hard working, tenacious, ferocious, and loving and will be remembered by her upbeat spirit and sunny smile. Gardie wore many hats throughout her long life; mother, healthcare, retail, sponsor, mentor, fashionista and what she viewed as her best job, 25 years with Greenwich Associates. She was also a fair carpenter, an excellent gardener, and loved sunny days at Island Beach.
Gardie was predeceased by her parents, Fritz and Emma Peschke, brother Peter and sister Barbara. She was also predeceased by her husband Martin, and her son Martin, a nephew Chris, and a granddaughter Renee. Gardie is survived by her brother Thomas and his wife Stephanie, her longtime boyfriend, best friend, lover, and yardman, Eugene Woods, her sons Rob and Marc and their wives, Heather and Carla, and her cousins, nephew, nieces, grandchildren, and great-grandchild.
Friends may call at the Fred D. Knapp & Son Funeral Home, 267 Greenwich Ave., on Wednesday May 16, and Thursday, May 17, from 5 to 8 p.m. A Mass will be celebrated on Friday, May 18 at 10 a.m. in St Mary's Church, 178 Greenwich Ave. There will be a separate memorial at Lord & Taylor. The burial is private. Memorial contributions may be made to Boys & Girls Club of Greenwich, 4 Horseneck Lane, Greenwich, CT 06830 in her memory, or by visiting bgcg.org/donate
Tags:
greenwich
,
Hilgegarde Nee