April 23, 2018
Greenwich Hospital's NICU Offers Specialized Care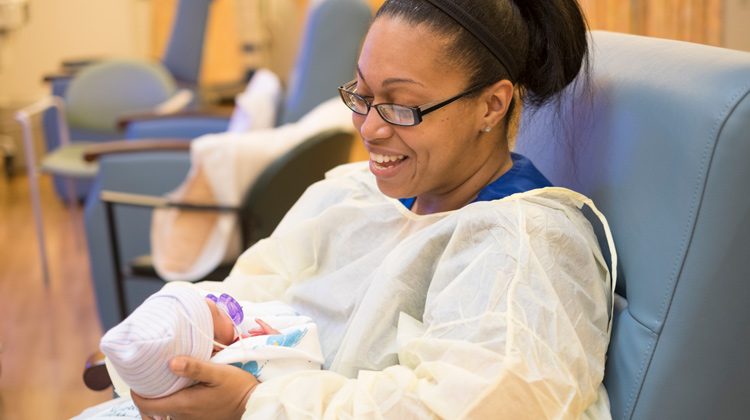 When pregnant Alaina Velazquez's water broke early one morning at just 27 weeks gestation, she was terrified. Following her doctor's orders, she went straight to Greenwich Hospital to be monitored.
"At one point, one of the doctors ran into my room and I could hear my baby's heartbeat slowing down," she said. "I just knew something was wrong. From the time my water broke, I thought is the baby going to be okay or am I really not going home with a baby?"
Although most babies are born healthy and full-term, at times situations like Alaina's arise when newborns require extra care. The Level III-B Neonatal Intensive Care Unit (NICU) at Greenwich Hospital is monitored 24 hours a day by full-time neonatologists, nurse practitioners and specially trained nurses. It contains the most sophisticated and up-to-date equipment to treat fragile babies.
The doctors determined Alaina needed an emergency C-section, and her son Nicholas was born on July 5, 2017.
He spent nine weeks in the NICU, where staff members provide compassionate care to meet both the medical needs of babies and emotional needs of their parents. "It was a very stressful time, but the NICU staff are phenomenal," she said. "They take great care of you as well as your infant and family. I felt very comfortable leaving my little one with the nurses."
Alaina was familiar with the NICU, where her two older children had also spent some time, but Nicholas's extremely premature arrival and extended stay were the most worrisome. She is happy to say that all three of her children are now healthy and thriving. "I'm grateful that Greenwich Hospital has such a wonderful NICU because you never know when your family might need this special care."
The NICU is one of the beneficiaries of Greenwich Hospital's annual Under the Stars event on June 22. For the past 20 years, Under the Stars has raised significant funds for Women's and Children's Health. For information about the event, please visit giving.greenhosp.org/uts2018.
Tags:
greenwich
,
Greenwich Hospital
,
Greenwich Hospital NICU
,
Neonatal Intensive Care Unit
,
NICU
,
Under the Stars