April 13, 2018
Town to Hold Fishway Open House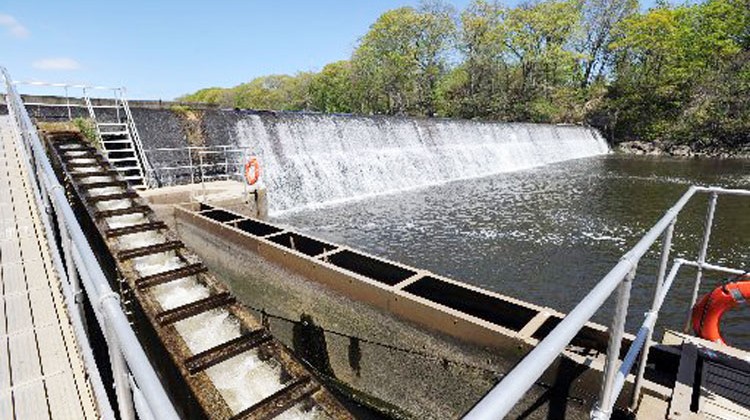 An open house will be held at the Mianus River fishway on Saturday, April 21 from 2 to 4 p.m. The event celebrates World Fish Migration Day.
Access to the fishway is provided on site off of the parking lot at The River House, 125 River Road Ext., Cos Cob.
The fishway, which was constructed in 1993, allows diadromous fishes such as alewives and blueback herring (collectively referred to as river herring) to gain access to important spawning and nursery habitat in the Mianus River. During the open house, participants will be given a tour of the fishway and learn about its history, the natural history of the fish that utilize it, and how it is operated. No prior knowledge of fish migration and passage is needed to attend. Local residents, fishing groups, environmental organizations, watershed associations, and town employees are encouraged to attend.
For more information contact Sarah Nahabedian, Conservation Resource Manager at 203-622-6461 or sarah.nahabedian@greenwichct.org
More information about World Fish Migration Day including a list of events can be found at worldfishmigrationday.com
Tags:
Cos Cob
,
Fishway
,
greenwich
,
Mianus River
,
open house