March 22, 2018
Editorial: It's Time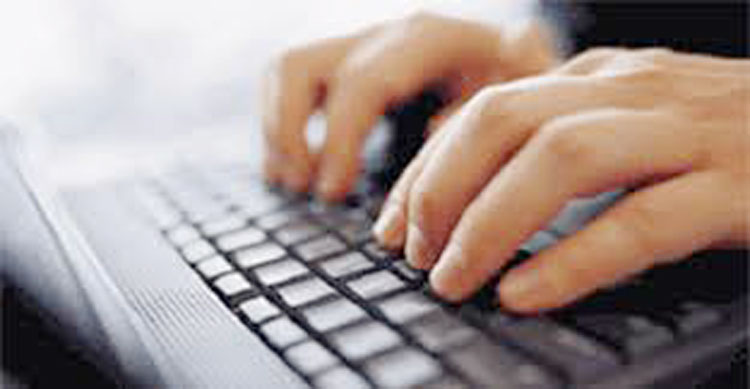 It's time. It's time for the snow to be over and spring to arrive. Let's face it. This winter has been a fickle one, with warm days when there should have been cold days and snow days when we should have seen crocuses pop up around town.  People are ready (as is evident in Icy Frantz' column this week) for winter to let go and move on.
Looking out the window during the fourth nor'easter to have hit our town, I am reminded of comedian Carl Reiners' quote, "A lot of people like snow. I find it to be an unnecessary freezing of water." The view outside my window looks rather like what I'd imagine in a scene from The Lion, The Witch and The Wardrobe: "It is winter in Narnia and has been for ever so long…."
I, too, find myself longing for spring and a snow-free walk to the car.
I am actually looking forward to a little spring fever. I like how Mark Twain explained it: "It's spring fever. That is what the name of it is. And when you've got it, you want—oh, you don't quite know what it is you DO want, but it just fairly makes your heart ache, you want it so!"
OK – editor's note here. With all the snow we have been feeling a little cooped up inside and for fun have been looking up arcane quotes to keep our minds active.
Another quote from Mr. Lewis that gives us hope: "Every moment the patches of green grew bigger and the patches of snow grew smaller. Every moment more and more of the trees shook off their robes of snow. Soon, wherever you looked, instead of white shapes you saw the dark green of firs or the black prickly branches of bare oaks and beeches and elms."
We have faith and hope. Soon spring will come. It's time.
It is also time for us to ask for your help. We have launched our Spring Subscription Drive and we encourage you to purchase a subscription. We love our advertisers. They are terrific in their support of the paper, however their support of the paper does not cover all of the costs of production and delivery. That is where you come in.
We hear constantly how much people enjoy the paper, how it has helped create a greater sense of community throughout Greenwich. We aim to provide a community paper filled with useful, pertinent news about our community, but going forward, we ask for your help.
You can purchase a subscription based on a monthly, biannual or annual rate. The annual cost is $149.00. You can do this online at our website or by clipping out the ad in the paper and mailing it to us.
We hope that in the nearly three years we have been serving the Greenwich community we have earned your readership and support. Please consider showing it through a subscription. Thank you.
Subscriptions are $149.00 per year, $74.50 biannually and $15.00 per month. You may purchase one at greenwichsentinel.com/subscribe
Tags:
greenwich
,
snow
,
spring