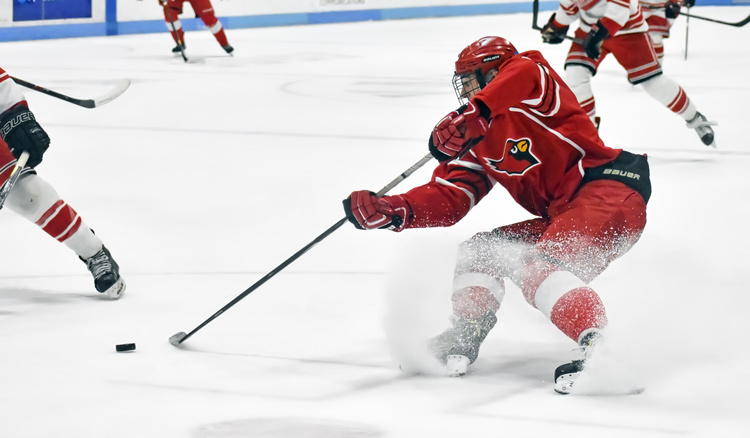 In a back-and-forth contest from the opening faceoff to the final buzzer, the Greenwich High School boys' ice hockey pushed top-seeded Fairfield Prep to the limit during Saturday's Connecticut Interscholastic Athletic Conference Division I championship at Ingall's Rink in New Haven.
However it was the Jesuits that scored twice midway through twice in the third period and once more late on an empty-netter and upended the Cardinals 4-2 for the state championship.
"We had a game plan, we knew they were beatable, we believed in what we were doing and how we were executing," said GHS head coach Chris Rurak. "We outplayed them, we outshot them. We made just two little mistakes and that is all it takes."
Big Red, which finished the season 22-4 overall, was led by Matt Baugher, who scored both goals on the day. GHS goalie Ben Nash was lights out throughout the contest and finished with 15 saves.
Below are some pictures from the championship game played at Yale University, taken by Sentinel Editor Paul Silverfarb. To read more on the game, check out Friday's Greenwich Sentinel.