March 9, 2018
Op Ed: Nathaniel Witherell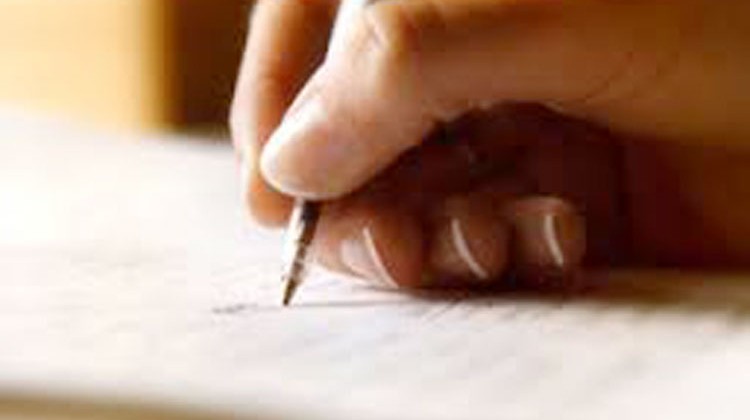 In 2016, the Board of Estimate and Taxation (BET) established the Nathaniel Witherell Strategic Planning Committee to review the operations, strategic plan and future direction of our Town-owned nursing home. The Committee recently issued and the current BET accepted its 86-page report, which can be found on the BET's webpage.
Witherell is a skilled nursing facility with 202 beds located on Parsonage Road. The facility sits on a twenty four acre campus that came to the Town from the gifts of two families with the donor intent to provide care for persons with infectious disease.  Over the years, the facility has evolved. Today, Witherell provides quality long-term care services to private pay and low-income patients funded by Medicaid.  It also provides short-term rehabilitation services, principally orthopedic, to patients funded by Medicare and private pay. Witherell accepts private insurance as well. Witherell is the only municipally-owned skilled nursing facility in Connecticut.   
In 2015, Witherell completed a significant renovation, Project Renew. This was intended to help keep Witherell competitive.  Project Renew was financed by Town borrowings of $22 million, to be repaid over 20 years and the sale of historic tax credits and private donations, which raised a combined $9 million.
The Committee noted that Witherell meets several valuable service needs, including long-term care services to low-income individuals. Notwithstanding this, the Committee found that Witherell's business faces challenges arising from evolving practices in senior care including more options for care, changes in Medicare reimbursement, significant cost pressure on Medicaid reimbursement, and its municipal ownership which impacts Witherell's cost structure, including  premium labor costs.    
The Committee completed an extensive analysis of the demand for Witherell's services and the market segments which it serves.  Traditional nursing homes face increasing competition from new models of care such as assisted living, continuing care retirement communities and care-at-home (i.e. aging in place). The federal government is experimenting with different payment models under Medicare to improve care and reduce cost. These models are expected to bring pressure on the Witherell's revenues in the near future.
The Committee made an independent review of the Witherell's categories of residents and revenue. Medicaid which represents about 54% of the resident-days, provides only about 34% of total revenue. Witherell's Medicaid rate is currently set by Connecticut at about $268 per patient-day. This reimbursement does not cover Witherell's costs, which averaged $438 per patient day in fiscal 2017. The Witherell provided the Committee with an analysis of cash flows broken down by payer class based on its fiscal 2017 budget. This analysis indicate that the Witherell expected to incur operating cash flow deficits, excluding debt service, of $4.9 million on its Medicaid business and $0.4 million on its commercial insurance business. Against that would be positive cash flows of $2.1 million on its private pay business and $1.3 million on its Medicare business.
If current trends continue, the Committee anticipated that the Town's cash flow subsidy for Witherell is likely to increase in the next several years. As a result of these challenges, the Committee recommends that the BET continue its work on the Nathaniel Witherell and its strategic direction. In the meantime, the Committee recommends that Witherell Board's by-laws be amended to add provisions that are common for nonprofit organizations and that its committee structure be revised. The report also recommended that goals should be formally established through strategic planning and that board members were needed with skills such as healthcare law, nursing facility experience, and stronger financial knowledge. As a next step, the Committee plans to retain independent firms to conduct a limited scope audit and to develop detailed operating and financial projections to assist the Committee in its recommendations to the Town. Longer term, the Committee encourages the Town to consider the optimal structure for the ownership of the Witherell with the objective to provide short-term and long-term care efficiently and effectively.
Art Norton, Chairman, Bill Drake, Andy Duus, Beth Krumeich, Jeff Ramer, Nancy Weissler and Jill Oberlander, ex officio are members of the BET Nathaniel Witherell Strategic Planning Committee, reconstituted under the recently-elected BET.
Tags:
greenwich
,
nathaniel witherell