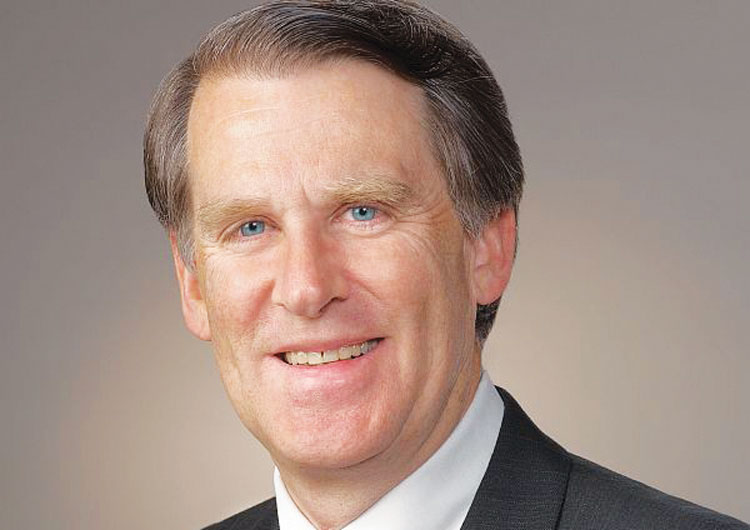 By Mark Pruner
Over the years a couple of people who always have the latest technology have told me that it is only a matter of time until computers, software and the internet will replace real estate agents. These folks don't know what Realtors do on a day to day basis.
So, this week I thought I'd look at what we agents actually do and compare it to the FSBO selling process. In Realtor parlance a property that is "For Sale By Owner" is a FSBO (pronounced fizz bow). In some areas of the country they are quite common, but here in Greenwich, you don't see that many because most folks want a professional's advice when selling a million dollar plus property.
So, what do Realtors do and what would it take for a FSBO owner to compete on an equal footing.
Pricing & Timing – If you want to sell your house your self you need to come up with a price. Now you might think that all you need to do is to figure out what it will sell for and divide that by .93 what the average sales price to list price is in Greenwich, but coming up with the best list price is very much an art and it's crucial.
Nothing makes a house more difficult to sale than an initial list price that is too high. Pricing also corresponds with timing, e.g. in the fall market you need to be more aggressive on pricing since once the holidays come along the buyers are mostly going to holiday parties, so your time is limited. You also have too look at your competition, both in your neighborhood and in your price range.
Staging – Once you have a price you need to declutter the house and make it the most presentable to your prospective buyer groups. There are professional stagers and their services can be invaluable, particularly if the house is empty. Most owners however rely on their Realtors for staging tips. As a FSBO you can go to a lot of open houses and see what works on staging and also see what your competition is doing on pricing.
Marketing – So you have a price and your house has been staged for the most likely buying group, it's now time to market your house.
Photos – First, you are going to need some really good photos, and you should hire a professional real estate photographer, if you don't, get a good camera and some good photo editing software.
Property Info & Maps – You should get the field card from the Assessor's office, the deed from the Town Clerk's basement vault along with all encumbrances and rights mentioned in the deed as they appear in other land records and recorded maps. While you are in the basement of Town Hall swing by the GIS office and get a plot plan showing the flood plain and an aerial map of the property. You also need a Connecticut DCP property disclosure and a federal lead form as the buyers will want to see these.
Websites – Next, write your copy and prepare your information sheet and brochure. As a Realtor, you'd list the property on the GMLS and they would send it to Realtor.com and your agency. Your agency would then send it to ListHub, which will send the listing info to hundred of websites. As an individual you can go to each of these websites and figure out how each one handles FSBOs. Then upload the info and photos for each website.
Newspapers– Now it's time to do your newspaper ad with the Greenwich Sentinel and maybe other local publications, the Wall St. Journal and the New York Times. So, rewrite your copy and work with the paper on getting a good-looking ad done for your good-looking house.
Postcards – Next you need to send out just listed post cards to all your neighbors and friends. So, rewrite the copy again and work with one of the online sites that do mailings. You'll also need to buy a mailing list or use one of the lists that the postcard website may have. Also, you may want to let all the Realtors in town know that your house is for sale and that you will pay the same 2.5% commission that their firm would have gotten had the property been listed on the Greenwich MLS. Which means that as a FSBO you are doing all this work and only eliminating half the commission unless you can find an unrepresented buyer.
Open Houses & Showings – Finally, you are ready for your open house, so put that in the newspaper ads, the postcards and on all the websites where you listed your property. You'll want some nice signs to put in the front of your property to direct people to the open house. Make extra copies of the info sheets and the brochures, (and personally, I like to bake cookies, so I'll have something to eat and the house smells good when you come in). With luck the open houses and the other marketing efforts will result in a lot of showings, which you need to arrange and follow up on.
Negotiating – So you got an offer, now comes the crucial element, negotiating a deal. Even if you are a trader or lawyer who negotiates deals every day, negotiating for the sale of your own home is a whole other matter. FSBO's and unrepresented buyers start in a wilderness with blindfolds not knowing what items should be negotiated and which are a waste of time. The result too often is that a deal that could be done doesn't get done. In addition, buyers and sellers both tend to be emotional about their homes. (How dare they call my house a tear down.)
Inspection – So you have a deal and now the buyer is going to have an inspector check out the house. He's going file an 8 – 40-page report with a problem on every page. Are you going to have another round of negotiation; should you have another round of negotiation? What items are the make or break items?
Contracting – Now you may be able to get a deal as a FSBO, but don't try to write the contracts yourself. Hire a good attorney who knows Greenwich. (This does not include some attorney who charges $300 for closing and whose office is an hour away.) You also need to stay in touch with the attorney, because they will find issues that have to be taken care before closing.
Closing – A good closing is a fun experience; the buyer gets a house and the seller gets lots of money. A bad closing can be a nightmare. Often if the negotiations were acrimonious, one party thinks this is the last time they really get to stick it to the other party. I once had both parties willing to walk away from a $3.5 million dollar closing over who got a dozen old gardening implements. Working together the Realtors and the attorneys got the deal done.
The National Association of Realtors have studies showing the majority of FSBO's don't sell and most ultimately end up listing with a Realtor. They also show that the Realtor nets the owner more money after commissions. Now you have to consider the source, but when I'm representing a buyer that really want's the lowest price possible, I'd much rather negotiate with an unrepresented seller than with another Realtor. On the flip-side, I'd much rather negotiate a deal with a fellow Realtor, since we are much more likely to be able to actually do the deal.
So, Realtors spend lots of time on getting the listing ready, marketing it and showing the property. Much of which a FSBO can do given enough time and a decent budget. What a FSBO doesn't have is the experience and judgement and local knowledge that comes from doing dozens of deals. So, its long, often tense hours, but it is rarely boring being a Realtor.
Mark Pruner is an award-winning real estate agent with Berkshire Hathaway. He can be reached at 203-969-7900 and mark@bhhsne.com