February 13, 2018
New Lebanon School Construction Update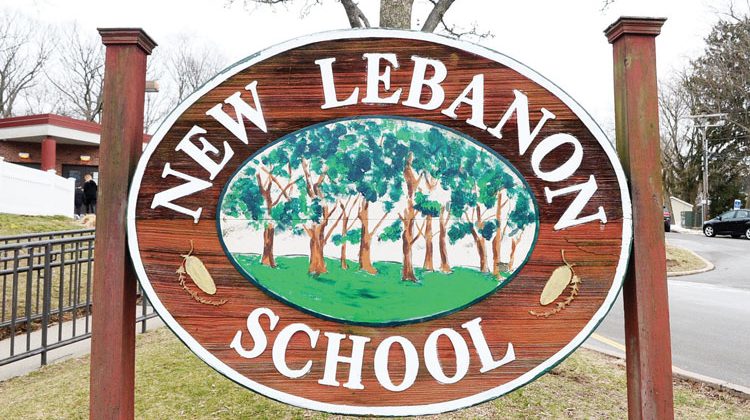 By Richard Kaufman
Sentinel Reporter
The New Lebanon Elementary School Building Committee issued its February construction update on Monday.
According to their monthly eNewsletter, the following work has been accomplished:
• Surveyors were onsite to layout the building footprint and limits of disturbance
• Site construction fence was installed along perimeter
• Tree tagging was completed to determine replacement quantity
• Tree cutting and removal is complete
• Topsoil has been stockpiled and currently being removed
• Gilbane site office trailer was installed and is operational
• Pre-Blasting surveys are complete on adjacent structures
• Ledge drilling and blasting has begun and will continue for approximately 3 weeks
• Multiple Blasting Notices were sent to each household within 500' of the site
• Several dump trucks have started hauling fill material into the site and will continue for approximately 6 weeks. (The truck route will be Frontage Road to Delavan Avenue to Veterans Way, formerly New Lebanon Avenue, during the hours of 7:00am and 3:30pm Monday – Friday.)
• Rock Crushing will begin in the school play field
Anticipated work for the coming weeks include ledge drilling and blasting; dump truck delivering fill material; and the installation of foundation concrete.
The school's nearly $40 million price tag will receive the maximum reimbursement of 80 percent from the state. Two weeks ago, the town of Greenwich received $3.9 million for the first phase of state funding.
New Lebanon School is currently cramped and in violation of the state's racial balance laws. The new school aims to reduce racial imbalance by attracting magnet students from other areas of town.
There will be a centrally located learning commons, instruction area, small group collaborative areas, independent study areas, a lego wall and a small-tiered read-aloud story corner.
The building will serve 374 students in grades PreK-5. It will contain 21 general classrooms, four dedicated classrooms for art, music and other activities, along with a media center, gymnasium and cafeteria.
Construction is being spearheaded by Gilbane Building Company. Overall, 466 tons of steel, 56,592 cubic feet of concrete, 15,330 units of masonry, 7,400 square feet of metal wall panels and 239,490 lineal feet, or just over 45 miles, of wire and cables will be combined to build a brand new school the town and students desperately need.
The new facility is scheduled to open in February of 2019.
Tags:
byram
,
greenwich
,
New Lebanon School
,
New Lebanon School Building Committee