February 12, 2018
'Reading Champions' Celebrates 10 Year Anniversary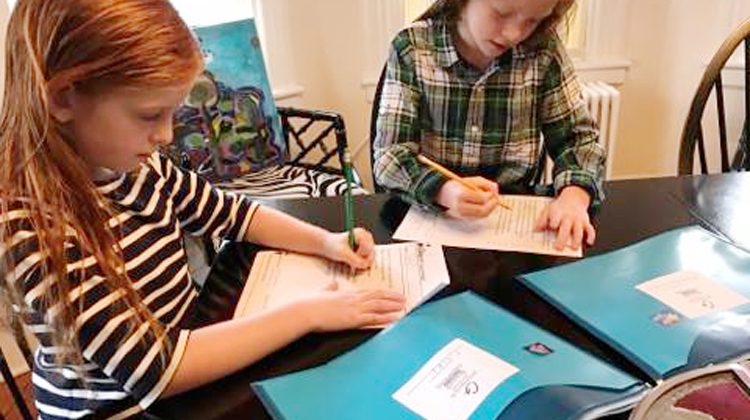 The Greenwich United Way volunteer program, Reading Champions, turns ten this year. The program was inspired by Greenwich resident and retired teacher, Joan Lowe who guided the program in collaboration with Greenwich Public Schools during the fall of 2008 at North Mianus School. Today, the program has expanded to engage over 100 active volunteers who reach over 400 students each year in all Greenwich elementary schools, the YWCA of Greenwich, Boys & Girls Club of Greenwich and the after-school program at Byram Archibald Neighborhood Center (BANC).
Lowe approached the Greenwich United Way with the concept of launching a program to improve the reading fluency skills of elementary school children in Greenwich. After volunteering outside of the town to help children, Lowe felt that the need also existed in her hometown. The United Way was able to collaborate on the idea with Greenwich Public Schools which gave the program a curriculum that could be used by trained tutors provided by the Greenwich United Way during regular school hours.
"I'm in awe of how quickly this program grew, and I am beyond grateful to the Greenwich United Way. I am extremely appreciative of the longstanding weekly commitment of volunteers who dedicate their time and enthusiasm motivating students to improve their reading throughout their entire academic year. In addition, the success and growth of this program could not have happened without the support and guidance of Greenwich Public School Literacy Specialists and the Directors of the 3 after-school programs. The response by students and tutors has been incredible. It has truly been an extreme honor to be a part of this program. I am certain that with the support of the local community and the Greenwich United Way, we will continue to grow the Champion Programs," said Lowe.
During a fundraiser sponsored by Greenwich Dance Studio and Arthur Murray Grand Ballroom of Greenwich last October, David Rabin, Greenwich United Way CEO, announced that the organization is planning on expanding its Champion's programs to include other subject areas including math, finance, and coding in the future.
Champions Program Coordinator, Cecile Meunier, was recently hired to provide management and oversight to all Champions Programs moving forward. Meunier recognizes the need for new volunteers to continue to fuel the expansion of the Reading Champions program. "There are volunteer opportunities for everyone," said Meunier. She continued, "We have high-school students from Sacred Heart who volunteer at our after-school programs all the way up to retirees who volunteer an hour per week to the program. If someone is interested I highly encourage learning more. It is one of the most rewarding experiences for those wanting to make an impact in their community." An annual volunteer appreciation recognition event is scheduled for May followed by Reading Champions Award ceremonies slated for later this spring.
To become a trained volunteer, for more information, or to make a donation, please contact Meunier by email at cmeunier@greenwichunitedway.org or visit greenwichunitedway.org
Tags:
greenwich
,
greenwich united way
,
Reading Champions
,
volunteer program