February 12, 2018
Greenwich Teacher Hopes to Connect Others Through Music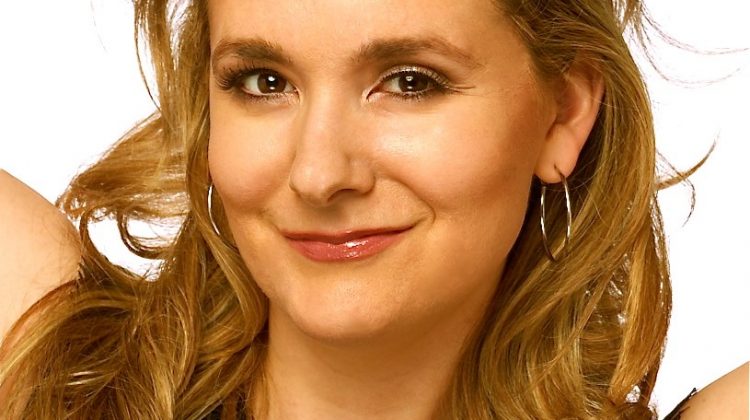 By Richard Kaufman
Sentinel Reporter
As a child, Laura Budzelek often played the role of ambassador. She'd see a fellow student in the playground who perhaps didn't speak English, and she'd go over, grab them by the arm, and try to connect and teach them, with the hopes they'd teach her something in return.
Now years later as a musician, Budzelek hopes to connect people from all corners of the globe with her multilingual debut album, Treasure The World Now.
Budzelek, who moved to Greenwich from Stamford when she was five, has always been interested in music. During her teen years at Greenwich High School, she first realized she could write songs, and had aspirations of one day creating an album.
She went to college at the University of Connecticut, and later New York University. After graduation, Budzelek started her now 16-year career as a Spanish and French teacher in Greenwich, teaching at International School at Dundee; Cos Cob School; her alma mater, Old Greenwich School; Central Middle School; and Eastern Middle school, where she currently works.
After teaching and in her spare time, Budzelek said she'd go to Factory Underground, a recording studio in nearby Norwalk, to work on her album.
"It was a lot of hard work. I dedicated my weekends to the studio," she said. "It was such a gift to be there and create the album."
After a two-and-a-half year process, Budzelek's album was released in September. She requested, and was granted, this school-year off from teaching to focus on promotional endeavors and the musical side of her life. Budzelek recently returned from Europe, where she spent a couple months setting up contacts and meeting potential band members for future tours and visits.
Along with English, French and Spanish, she fluently speaks Italian and German. All five languages are featured on her album, and her style is described as a blend of baroque, pop and world music genres.
"I really love all five [languages]. They're like my five children. I feel like each song I write is a child. I nurture it, and I'm connected to it," she said.
Budzelek's musical inspirations include Led Zeppelin, The Rolling Stones, The Beatles, Enya, Sarah Brightman, and various classical musicians. Her songs are also written and inspired from her own life experiences.
Budzelek has always had an affinity for world cultures, and she even holds a dual-citizenship in Italy. Her neighbors growing up in Greenwich were Peruvian diplomats, and, as a child, she befriended several other people with diverse backgrounds. Budzelek said that programs on PBS influenced her to be accepting of others and their cultures, and traveling abroad to London and Spain in college helped as well.
The town of Greenwich also played a big role in fostering and molding her character.
"Greenwich is an international town. I feel like there was always someone new at my school that I befriended," she said. "Greenwich also embraces differences. They encourage people to speak different languages and to celebrate [cultures]."
Although Budzelek's full-time career is teaching, she feels a responsibility to spread a unifying message through music.
"I've been teaching all my life, [being a musician] is just another career that I have," she said. "I do feel a calling to get this message out. It's not even so much that I have to be well known."
Budzelek cited three songs — International, Our Journey, and Treasure The World Now — as ones that really embody what the 12-track body of work is all about.
"[The album] is about connecting with people, uniting different countries and cultures, knowing who you are as a person, and figuring out that we're not that different and that the differences are really blessings," Budzelek said. "They're things that make us stronger altogether because it adds flavor. It makes life fun."
Budzelek said she gets tremendous satisfaction when she sees someone listening to her songs, or when she hears how a particular song affected someone's life.
One person reached out and told her the album helped her get through a tough break-up. A taxi driver, whom Budzelek met in Paris and gave her album to, said his clients enjoyed listening to her songs in the car.
"Somebody told me that their mother had passed away and they were playing my songs to their mother before she died. It's very meaningful and very touching," Budzelek said.
Going forward, Budzelek said she wants to return to Europe to perform, and wants to fulfill a dream of hers of performing for a group of people in Greenwich.
"I'm really taking it month by month," she said.
Budzelek's album, Treasure The World Now, can be found on iTunes, Spotify, Google Play, Amazon and www.cdbaby.com. The album is also featured at Academy Records in Manhattan. For more information on Laura, go to www.laurabudzelek.com
Tags:
greenwich
,
Greenwich Public Schools
,
Laura Budzelek
,
Town of Greenwich