February 9, 2018
Newborns Don Red Hats to Raise Awareness About Heart Health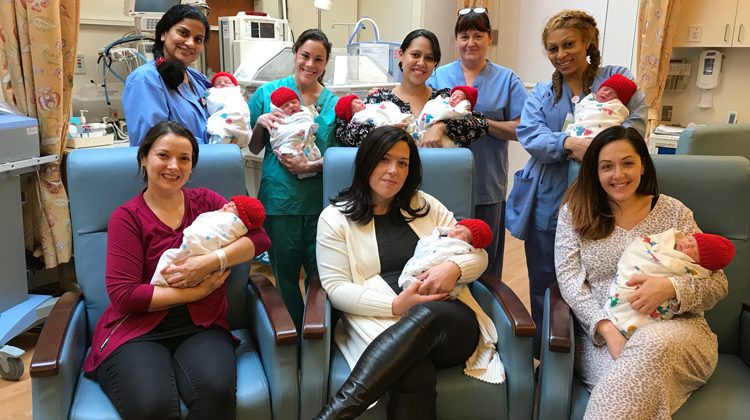 Babies born at Greenwich Hospital will wear red knitted hats in February to raise awareness about heart disease and congenital heart defects through the American Heart Association's "Little Hats, Big Hearts" program.
Greenwich Hospital is among the hundreds of hospitals nationwide participating in Little Hats, Big Hearts to celebrate American Heart Month. The goal is to raise awareness about heart disease, the leading cause of death among Americans, and congenital heart disease, the most common type of birth defect in the country. In Connecticut, volunteers knitted and donated nearly 3,200 red hats for the program.
"We're thrilled to participate in the Little Hats, Big Hearts program. It's never too early to start raising awareness about heart health," said Jeanne VanSciver, RN, perinatal senior coordinator at Greenwich Hospital, which welcomes more than 2,700 newborns a year. The hospital offers perinatology services for women with high-risk pregnancies and has a Neonatal Intensive Care Unit Level III A for newborns needing specialized care.
Congenital heart defects are structural problems with the heart present at birth. They result when a mishap occurs during heart development soon after conception and often before the mother knows she is pregnant. Defects range in severity from simple problems, such as holes between chambers of the heart, to severe malformations, such as the complete absence of one or more chambers or valves.
Tags:
American Heart Association
,
Awareness
,
congenital heart defects
,
greenwich
,
Greenwich Hospital
,
Heart Disease
,
red hats