February 2, 2018
Column: Celebrate The Successes, Big Or Small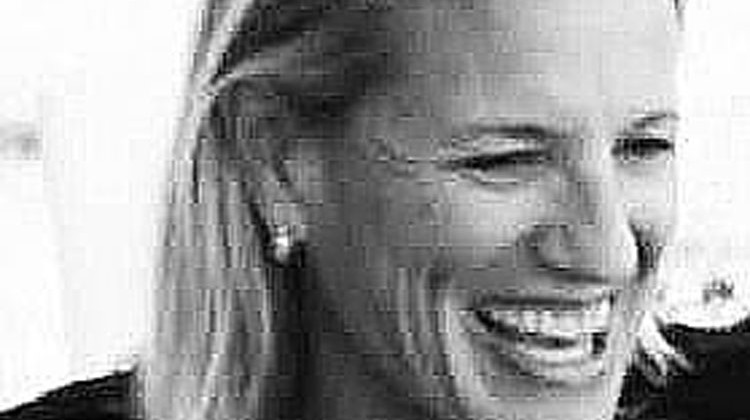 By Icy Frantz
For our family, this time of year is all about football; the culmination of a long season for the players and, for us, late Monday nights and Sunday afternoons on the sofa. We love to gather to watch and shout and scream, a little too enthusiastically sometimes, eating chips and bean dip (my husband's recipe), while we rehash plays and calls, grumble over losses, and celebrate wins. While football is all about the thrill of victory as well as the agony of defeat, it's the thrill of victory that I would like to explore.
I have to admit, I love watching the celebration of a well-earned touchdown, even when it's excessive, and I can't help but get excited watching a player do a little dance in the end zone, or perhaps dab, the dance move made famous by Cam Newton of the Carolina Panthers, in which a person drops the head into a bent crook of a slanted arm often rising the opposite arm in a parallel direction. I realize I am probably in the minority, as the NFL keeps these types of celebrations in check by threatening an excessive celebration offense, but do we need to put celebration in a box? Obviously, we must be carful not to over rejoice for fear of making someone else feel badly, but I would like to argue that we do not celebrate enough. We all need to take an extra victory lap, pat ourselves and others on the back just a little bit more, and clink our glasses. We need to honor and praise and rejoice. We need to jump up unwavering for a standing ovation and roll the red carpet out for life.
I remember during one of my son's senior year in high school when his football team did not win a single game. There were few end zone dances, and excessive celebration offense was not a concern. The team was not breaking any records and was not in contention for a bowl game. We cheered them on from the sidelines anyway. They showed up for practice anyway. They worked hard anyway. After the final game of the season, another loss, we celebrated the seniors as they walked off the field. My son had never felt closer to a group of guys than he had that season and those connections and relationships were certainly worth celebrating.
How many times have I heard a friend say about an upcoming birthday,
"I don't want to do anything. It's really not a big one. I just want to let this one pass without notice. I am just getting older." Truthfully, I am guilty too. But really? They are all big ones. Sure, they might not be numerically impressive, like my Grandmother's 100th this past year, but they are all worthy of recognition. I love the quote: "Don't complain about getting old, not everyone has this luxury." In whatever way feels right, I advocate celebration. It can be a walk at Tod's Point, a lunch with friends, or a movie. Pop the cork and blow out the candles, no matter how many there are!
One of the most powerful celebrations I have ever attended was that of a friend rejoicing in the fact that his cancer had gone into remission. We started in church thanking and praising God for his miraculous, yet difficult, recovery, and we concluded with a feast. I loved the chance to formally recognize this amazing outcome and was truly inspired by my friend's spirit. He chose to be grateful that he was in remission rather than be angry about the disease. For my friend, celebrating was an expression of gratitude that we share with each other, and I was so grateful to have been a part of it.
I have another friend who is living with cancer. She is not in remission but chooses to soak up life in a big way. She makes the conscious choice to get the most out of every day by going to all of her children's games, taking on community concerns, attending lectures and Bible studies. Her path is not easy, and yet she chooses to celebrate by engaging wholeheartedly in the life she has been given. She does not allow her disease to steal the joy in her world, and she inspires me with her ability to beat the drum just a little bit louder than the rest of us.
I love to celebrate our veterans, the men and women who have given and give to our country for the sake of our safety and freedom. Our town offers so many ways, parades and services, in which we can participate in a public show of thanks. Years ago, a good friend used to organize "a Salute to Veterans" event over July 4th weekend. For many years, he worked tirelessly to bring to Greenwich a remarkable simulation of some of the challenges that our servicemen face. Hundreds of people would gather at the high school, and some years behind Town Hall, to witness the incredible actions of the brave men and women in uniform. Veterans in town were invited to hold a piece of the biggest flag I have ever seen. It was a weekend of gratitude and celebration, and it made me so proud to be a part of our town. We still have many ways to salute our veterans and applaud their sacrifice,  and I encourage you to come out and be a part of the celebrations.
A very wise educator once told me that success breeds success. One of our boys was struggling in school. In one particular subject, he was in a rut, one bad grade after the next, and his situation was affecting all aspects of his life: he was a bear at home and was having trouble finding his groove on the athletic field. His teachers and parents pushed him to study hard, but he pushed back. It wasn't until near the end of the semester, that the advice sunk in, he rolled up his sleeves, studied hard and managed to find success on a test. He celebrated. We all celebrated. That one success followed him into the other areas of his life, and he got back on track.  Success and celebration go hand in hand. Sometimes success is hard to come by, but when we earn it, it warrants celebration. It does not need to be a full-on, blow-out bash but maybe just a pause, a moment to honor the success, no matter how big or small.
Occasionally, it's the small successes that set our life on track, like my son's good grade. And it's the small successes that we need to celebrate, because they are often the ones that make up our daily life. For example, finding a parking spot on lower Greenwich Ave. at lunchtime, or mastering the hula hoop, or having no cavities at a semi-annual dentist appointment or NOT getting the "lice" call from the school nurse, or learning to switch leap (daughter's dance term). These seemingly small achievements are what give our life rhythm and, if we choose, allow us to live both positively and gratefully. So, by all means celebrate them.
When we were caring for our son Sargeant, we observed that his successes were not the same as those of healthy children. We were not oohing and ahhing over a first smile or a first step. He wasn't making these milestones. Sargeant's victories were different from the ones of healthy children and perhaps even more spectacular because of the challenges he faced as a special needs child. We chose to celebrate a day without seizures, and a normal Co2 test, and the turning of his head when he heard my voice rather than bemoaning the fact that he was sick and unable to do the things that other children could. We celebrated each and every one of his victories. We chose to take what we could get. We celebrated those who cared for him: the doctors and incredible nurses and his brothers for their acceptance and patience. We celebrated getting out of the ICU after a hospital stay, and we celebrated the people in our life who cared for our family while we cared for Sargeant, and, in the end, we celebrated his life.
I don't think we celebrate to make others feel less than, but rather we celebrate because it sustains us. Too often our lives are littered with challenges, hardships and losses, which makes it all the more important to celebrate the successes, no matter how big or small. We all have a choice to look to the areas in our lives that we can applaud or to dwell on the areas that give us heartache. No matter how you celebrate–thanking God, dabbing, gathering with friends, or just taking a walk–find a way to honor your life and to praise those around you: family, friends, servicemen and even our football teams for giving us inspiration.
GO PATS!!!
Tags:
greenwich