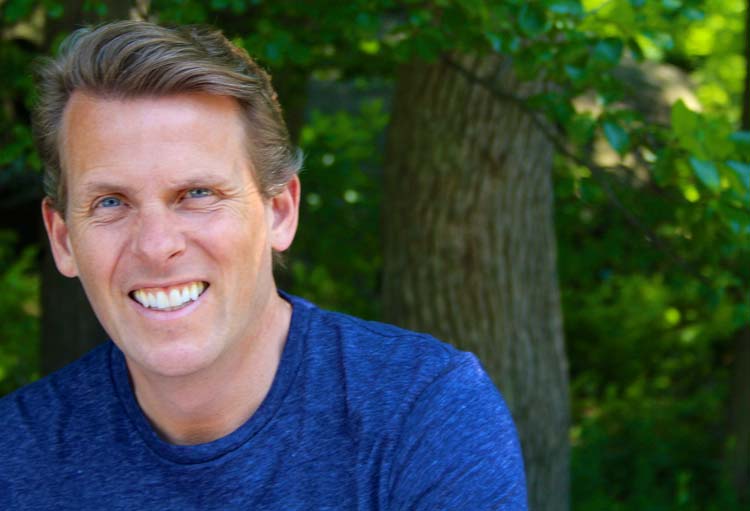 Column: Reflections From The Corridor… Some Thoughts on Waiting for God
By Drew Williams
There is a trusted saying that when God closes one door He is faithful to open another. The challenge for us is that very often the closing of the one door and the opening of another is not contemporaneous. The consequence of this is an uncomfortable and uncertain period of waiting in the corridor!
The Bible is clear that there are seasons in life, and one of the seasons that God talks about again and again is the season of waiting. Pastor Rick Warren reminds us: "You're going to spend a lot of life waiting. If you don't figure out how to trust God while you're waiting, you're going to spend a lot of your life not trusting God." Seated in the proverbial hallway, David could write, "I waited patiently for the Lord; He inclined to me and heard my cry." (Psalm 40:1). So how do we wait patiently? How do we lean into what the Holy Spirit is doing, albeit unseen, in a season of waiting? 
1. God will always use a season of waiting to draw you back to Himself.
God will use periods of waiting to draw us back to Himself — to recalibrate our willfulness and self-reliance into surrender and a deeper trust in His faithfulness and goodness. David Mathis wrote, "It is in the delays and the pauses, and in becoming aware of our lack of patience, that [God] works to save us from self-reliance and revitalizes our faith and hope in Him." In this way, Isaiah reminds us of the Lord's promise that those "…who wait for the Lord shall renew their strength; they shall mount up with wings like eagles; they shall run and not be weary; they shall walk and not faint" (Isaiah 40:31).
2. Gratitude is an essential guardian of the soul, especially in a place of waiting.
Paul wrote, "Therefore, as you received Christ Jesus the Lord, so walk in Him, rooted and built up in Him and established in the faith, just as you were taught, abounding in thanksgiving." (emphasis added) (Colossians 2:6-7). Gratitude is an essential guardian of the soul. When we abandon it, we lay ourselves open to attack. Paul went on to say, "See to it that no one takes you captive by philosophy and empty deceit, according to human tradition, according to the elemental spirits of the world, and not according to Christ." (Colossians 2:8). In other words, the absence of a thankful heart makes us prone to the lies of the enemy and his schemes to draw our attention away from the reality of the love and faithfulness of God. (This is particularly true when we're in a season of uncertain waiting.) If ingratitude lays us open to confusion and doubt, gratitude positions us where we can take hold of God's goodness, steadfast love and faithfulness. Gratitude brings us into the truth that God is "on my side and is my helper."
3. God's blessing follows in the wake of our waiting.
Don't imagine that the season of waiting means that God has stopped working. God "…acts for those who wait for Him" (Isaiah 64:4). Indeed, God's desire is to bless us within and through these times of waiting. The Father desires to reveal His love for us, to grow us in His wisdom and in His peace, that we should learn to better recognize His voice and encounter His tenderness.
4. Apparent delay does not mean God's denial.
God is never in a hurry. Many of us are familiar with the passage in Ecclesiastes 3 that begins: "There is a time for everything, and a season for every activity under the heavens: a time to be born and a time to die, a time to …". The Good News Translation captures Ecclesiastes 3:11 this way: "[God] has set the right time for everything." And God's timing is perfect: "I am the LORD, and when it is time, I will make these things happen quickly." (Isaiah 60:22, New Century Version). When you imagine that God's silence is a "No," He may just be saying, "Not yet. Will you keep trusting me through this?" God would have us join with Micah when the prophet prayed, "I trust the LORD God to save me, and I will wait for Him to answer my prayer." (Micah 7:7, Contemporary English Version). Remember the example of Abraham: "And so after waiting patiently, Abraham received what was promised." (Hebrews 6:15, NIV).
5. We can ask God for patience.
The first thing Paul celebrates about love in 1 Corinthians 13 is that love is patient (verse 4).  David Mathis reminds us: "Patience is the companion of humility and the enemy of pride. Here we ask God to help us surrender to the truth that He is God and we are not. We cannot draw upon this kind of patience simply by demanding it of ourselves. Patience is the fruit of the Spirit (Galatians 5:22), which means that we can ask God to supply this resource and know that He is faithful to answer our prayers.
6. God has patience for our impatience.
Moments of frustration and impatience do not preclude us from God's desire to bless us. We owe everything to His patience with us. Paul wrote to Timothy, " I received mercy for this reason, that in me, as the foremost, Jesus Christ might display His perfect patience as an example to those who were to believe in Him for eternal life." (1 Timothy 1:16). And Peter would remind us, should we find ourselves fidgeting and complaining in the waiting: "…[ God] is patient toward you, not wishing that any should perish, but that all should reach repentance" (2 Peter 3:9).
7. Pray not as you see but as God wants it to be.
Paul reminds us that God "…speaks of future events with as much certainty as though they were already past" (Romans 4:17, The Living Bible). This means that God is not offended by — indeed He delights in — the boldness of our prayers. Rick Warren wrote: "Sometimes speaking in faith appears totally foolish, totally arrogant, and totally out of touch with reality to people who don't understand faith. Abraham knew about this. God came to Abram one day and said, 'Abram, I'm going to change your name from Abram to Abraham.' Abraham means 'the father of a great nation.' There was only one problem: Abraham was 99 years old, and his wife was past the age for bearing children. He was probably ruthlessly ridiculed for his name. But God says that we don't live in the world of human reality. We live in the world of spiritual reality, and we see it not as it is but as it can be, as it should be, as God wants it to be." You don't have to pray it like it is. Pray it like it could be. Pray it like it should be. Pray it like God wants it to be. You will not offend God by speaking in advance and praying by faith.
Across the generations, millions of people have found themselves uncomfortably and nervously "waiting in the corridor." If this is true of your own current experience, you are not alone. Consider these heroes of faith in the Old Testament. Joseph, who had a God-given vision of being a ruler, spent 14 years in a prison for a crime he did not commit. Abraham waited 100 years before he had Isaac, the child God had promised him years before. Noah waited 120 years before it rained. Each one had to come through the trial and discomfort of waiting. Yet the book of Hebrews reminds us, "Now faith is the assurance of things hoped for, the conviction of things not seen. For by it the people of old received their commendation." (Hebrews 11:1-2]. In the waiting, as God did in each of these heroes of the faith and will do in us, He is patiently building in His people a foundation that will support more of His glory.
Waiting is a season in which God is empowering us, not ignoring us. G. Campbell Morgan speaks to this empowerment when he concluded: "Waiting for God means putting this life, of which I am so uncertain in a thousand varied ways, into right relationship with Him of Whom I am absolutely and everlastingly certain. Waiting for God means that I adjust my life to Him rather than to circumstances, and that I set my hope on Him rather than on the wit and the cleverness of men. Waiting for God means that definite personal activity which is busily occupied in adjusting the whole fact and circumstances of life to the unchangeable and unalterable fact of God."