December 31, 2017
SLIDESHOW: Greenwich Hockey Victorious in Winter Classic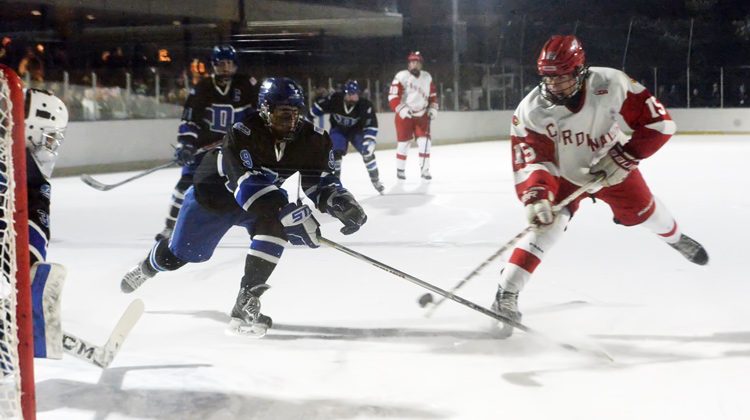 By Paul Silverfarb
Sentinel Editor
If you're a fan of ice hockey, you couldn't have asked for a better day for the Greenwich High School boys' and girls' teams to take the game outdoors. A light snow that was falling throughout the girls' game helped make the Greenwich Skating Club a picture-perfect venue for some outdoor hockey during the first annual Winter Classic.
And Cardinal fans got the extra enjoyment of watching their teams come away with victories, as the GHS girls' team started the day off by upending Amity 6-1 and the GHS boys' team started in daylight, finished under the lights and came away with the 4-3 victory over Darien High School.
To read much more on both games, check out Friday's Greenwich Sentinel. To see some photos from the Winter Classic, check out the slideshow from Sentinel photographer John Ferris Robben.