November 24, 2017
Chamber of Commerce Announces Holiday Decorating Contest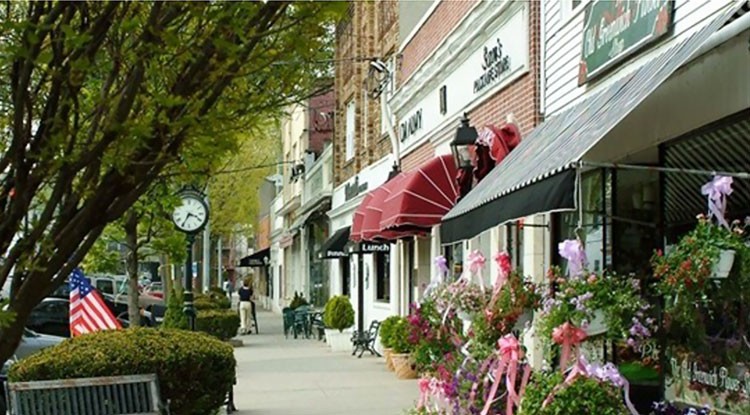 The Greenwich Chamber of Commerce announces its annual holiday decorating contest for town businesses. The contest is open to all local businesses with a storefront and is not limited to Chamber members. Businesses are encouraged to decorate their storefronts in the spirit of the holidays and will be eligible to win a prize and special recognition for their efforts.
This year's windows will be evaluated by four groups of judges. The town will be broken into four areas: 1) Central Greenwich (defined as starting from the intersection of North Street and E. Putnam Ave. and ending at the Anthropologie store on W. Putnam Ave.; includes Greenwich Avenue and all side streets), 2) Byram/Glenville/Pemberwick, 3) Cos Cob/Riverside and 4) Old Greenwich. There will be one winner per geographic area judged by the following category: Best Greenwich Holiday Storefront.
The judging begins on, Dec. 1 and will run through Monday, Dec. 5. Winners will be announced on Thursday, Dec. 7 at the Chamber's Holiday Party and Storefront Decorating Awards event which will be held at Clement Gallery, 45 E. Putnam Ave. from 5:30 to 7 p.m. This party is open to members and non-members. The public is welcome. RSVP is required; no walk-ins.
Prizes to winners include free advertising on the Chamber's website or a free Chamber membership, a professional photo and special recognition at the Chamber's well attended holiday party.
Register at Greenwichchamber.com, write to greenwichchamber@greenwichchamber.com or call 203-869-3500. The fee for the Holiday Party is $20 for members and $30 for non-members.
Tags:
business storefronts
,
greenwich
,
Greenwich Chamber of Commerce
,
Holiday Decorating Contest