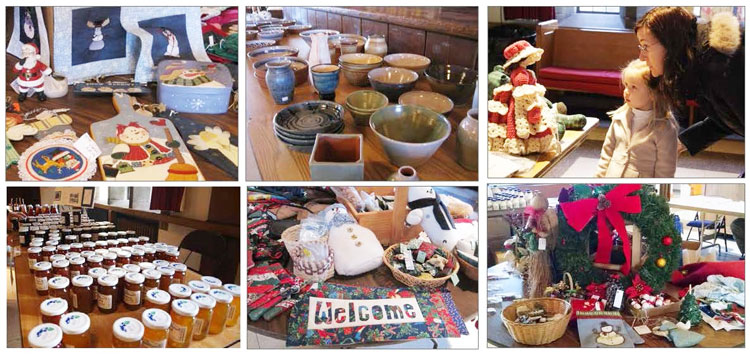 The Annual H.O.M.E. Craft Fair will be bringing a wide array of artisan goods and food products from rural Maine to the First Congregational Church this Saturday and Sunday, Nov. 18 and 19. This traditional fall event features handmade quilts, Christmas decorations and gifts, woolens, pottery, wooden toys, weavings, homemade jams, maple syrup, and much, much more from rural Hancock County.
"I always find unique handmade items at very affordable prices," said Pat Mendelsohn, Chair of Outreach at First Church, which has been sponsoring the Craft Fair for over 20 years.
The artisan goods are produced by Homeworkers Organized for More Employment ("H.O.M.E."), a craft co-operative working with the rural poor. H.O.M.E.'s efforts to help those in need include the operation of a free clinic, a soup kitchen and food bank, homeless shelters, learning center with daycare, literacy and GED tutoring, alternative high school and college-level programs, and job and craft training. All proceeds from the Craft Fair go directly to H.O.M.E.
The fair is open to the public and take place Saturday, Nov. 18 from 9 a.m. to 4 p.m. and Sunday, Nov. 19 from 11 a.m. to 1 p.m., in the church's Auditorium, 108 Sound Beach Ave. For more information, visit homemmausa.org