November 14, 2017
First Presbyterian to Hold Free Thanksgiving Dinner for Seniors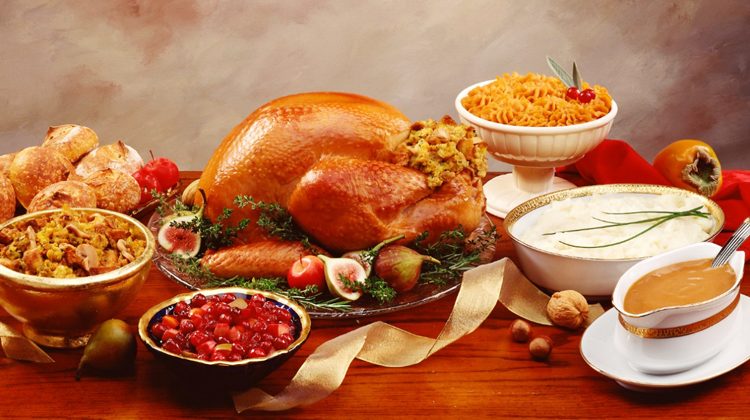 First Presbyterian Church of Greenwich (FPCG) will host its 20th Annual Thanksgiving Dinner for Greenwich senior citizens at 12 p.m. on Thursday, Nov. 23, in the church's Fellowship Hall. An RSVP is required by Nov. 16 to Edna Navarro at the church, at 203-869-8686. A shuttle provided by Lero's Point to Point will serve guests residing at Agnes Morley and Quarry Knoll. Individual transportation is available to Greenwich residents at other locations.
Please RSVP to 203-869-8686.
The FPCG community comes together every year to host a joyous Thanksgiving Dinner for Seniors complete with home-cooked turkey and all the trimmings. Approximately 100 volunteers orchestrate a sit-down meal for more than 100 Greenwich seniors who would otherwise be alone on Thanksgiving by buying ingredients, cooking turkeys, preparing side dishes, serving meals; baking and wrapping pumpkin loaves; decorating, setting up, and cleaning up; providing transportation; entertaining at the event; recruiting and managing volunteers; taking RSVPs; coordinating with local agencies and organizations that serve seniors; and packaging, scheduling, and delivering meals to homebound seniors.
"This Thanksgiving Dinner is an important part of our community outreach," says FPCG Senior Minister The Reverend Sean Miller. "Our congregation is committed to serving our neighbors and this dinner invites people into our church home as guests. We are delighted to offer this event to the Greenwich community and to share in thanksgiving together."
Tags:
First Presbyterian Church of Greenwich
,
FPCG
,
greenwich
,
seniors
,
Thanksgiving Dinner