November 2, 2017
Family ReEntry to Honor Greenwich Resident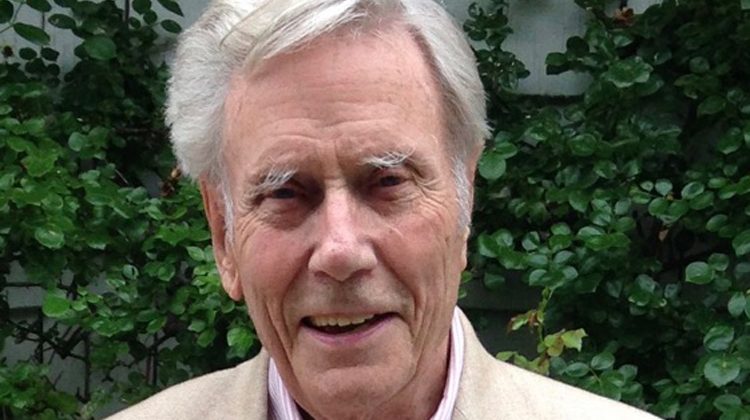 The Board of Directors of Family ReEntry, a nonprofit organization supporting individuals and families impacted by the criminal justice system, announced a special reception to honor Philip C. Potter, 92, as he is presented with the Elizabeth Bush Volunteerism Award.
Held on Thursday, Nov. 9 from 5 to 7 p.m., at Christ Church Greenwich's Tomes Higgins House, 216 E. Putnam Ave., Family ReEntry celebrates the tremendous efforts of Potter's work, including the extraordinary leadership, personal involvement and financial support that he arranged and contributed to Family ReEntry's programs.
The Elizabeth Bush Volunteerism Award recognizes a person who has gone above and beyond a volunteer role to making life altering positive changes for individuals and families affected by the criminal justice system. The late Beth Bush was a longtime Greenwich resident who was instrumental in the growth of Family ReEntry.
Family ReEntry Board Member and Greenwich resident Susan Ness explained, "I can't think of anyone more deserving to receive the Elizabeth Bush Award than Philip Potter. Philip has personally changed for the better our entire Connecticut criminal justice community, and especially the lives of many children with a parent in prison."
Potter is the former Chairman of Family ReEntry's Board of Directors and has donated countless hours and financial resources to the Family ReEntry mission to help individuals, families and entire communities. A major focus for him has been Family ReEntry's youth and children's programs, which he considered an important place to disrupt the intergenerational cycle of incarceration. Evidence of his work is seen in Family ReEntry's latest impact statistics that show that approximately 65% of youths matched with mentors avoided or engaged in a reduced amount of risk-taking behaviors.  According to Tina Banas, Family ReEntry's Clinical Director and Director of Youth & Family Services, "Philip's leadership and contribution to the lives of children of incarceration has been immeasurable. We can't thank him enough for all he has done for this community."
A longtime Greenwich resident, Potter was a litigation partner with the Davis Polk & Wardwell firm in New York City and a Fellow of the American College of Trial Lawyers. He completed his education at Harvard College and Harvard Law School, where he was also named All American Honorable Mention and All-New England for soccer. He is also a World War II veteran serving in The American Field Service under the British Army as an ambulance driver. He is a past National Chairman of the Harvard Law School Fund and a past President of the Harvard Law School Association of New York City. He was active in committee work at the Association of the Bar of New York City and is a past Vice President of the Association.
To attend the event, RSVP to dianawhitney@familyreentry.org. In recognition of Potter's contribution to the community, donations can be made in his name to the youth and children's programs of Family Reentry by logging onto familyreentry.org
Tags:
Elizabeth Bush Volunteerism Award
,
Family ReEntry
,
greenwich
,
Philip C. Potter