October 10, 2017
Impact Fairfield County Announces Fall Meeting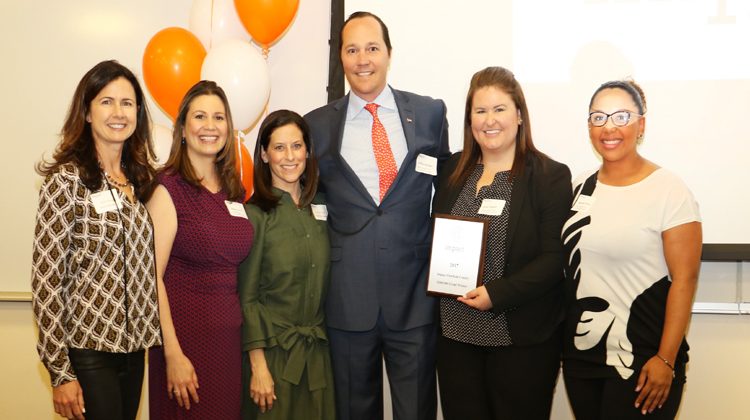 Impact Fairfield County will hold its Fall Meeting on Wednesday, Oct. 18 at the Granola Bar in Greenwich from 7 to 9 p.m.
The event will feature the non-profit leaders of Impact Fairfield County's two previous $100,000 Impact Grants: Jason Shaplen, CEO of Inspirica, and Quentin Ball, newly appointed Executive Director of The Center for Sexual Assault Crisis Counseling and Education ("The Center"). Shaplen will update attendees on the progress of the Early Childhood and Parenting Program, which was funded through its Impact Grant. This groundbreaking program, now in year two, combines crucial early childhood learning, development and a pre-literacy program for homeless children ages zero to five. The program also offers essential parenting skills to the parents of participating children. Ball comes to The Center from New Beginnings Family Academy in Bridgeport and succeeds Ivonne Zucco as Executive Director. Ball will speak to the effect its Impact Grant will have on the implementation of their Lower Fairfield Sexual Assault Forensic Examiners (SAFE) Program. This goal of the program is to establish a coordinated effort between The Center and Greenwich, Stamford and Norwalk Hospitals to provide timely, compassionate and trauma-informed sexual assault forensic exams to victims of sexual violence.
Impact Fairfield County's goal for its membership is to provide members with the opportunity to engage in local philanthropy on a broader and deeper level than they could as individuals. Members are able to participate in the proposal review, which allows for learning about the meaningful work conducted by non-profits in our community. However, members can participate in as much or as little as they choose: attending Impact Fairfield County programs, joining a committee to evaluate grant proposals, serving as a chair on the board or at the committee level, or simply voting for the grant finalists at their Annual Meeting in May. It is this mix of different levels of involvement which makes Impact Fairfield County a success.
Every membership dollar raised goes directly to the grants awarded in May. Membership contributions are due by Dec. 31 and are a one-year commitment. Impact Fairfield County's modest administrative expenses are funded by operating donations from members and Friends of Impact Fairfield County. Many members provide contributions in excess of $1,000, in addition to other individuals, businesses and foundations who help support these costs.
Last May, in their second grant year, Impact Fairfield County was able to award $180,000 in grant funding. In addition to the $100,000 Impact Grant to The Center, they provided Building One Community, The Center for Family Justice, International Institute of Connecticut and SoundWaters each with $20,000 grants for general operating support.

To RSVP for the event, please email info@impactffc.org. Please visit impactffc.org to learn more about membership or with any questions.
Tags:
Fall Meeting
,
greenwich
,
Impact Fairfield County