October 9, 2017
Greenwich Arts Council Celebrates 'Arts Alive'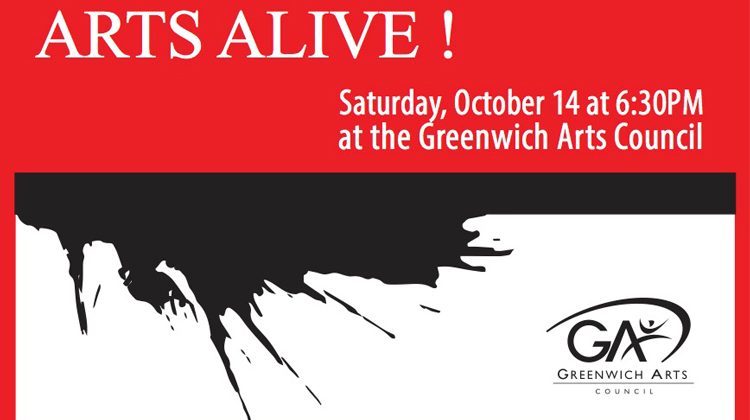 The Greenwich Arts Council will hold its annual "Arts Alive" benefit on Saturday, Oct. 14 from 6:30 to 9 p.m., at the Art Center, 299 Greenwich Ave.
In 1989, the Greenwich Old Town was designated as an historic landmark by the United States Department of the Interior. Guests will arrive to find that the 1905 classical Beaux Arts facade has been transformed into a contemporary art installation by artist Luigi Cazzaniga. The installation will be on view for two nights only, Oct. 13 and 14.
For art collectors, the evening will include three occasions to add to their collection. As in past years, the evening will include the very popular "Collector's Opportunity." Artworks by area artists, all priced at $500 or less, will be available for purchase throughout the evening on a first come, first served basis. A live auction of art works, donated for this event will be held. One view in the Bendheim Gallery will be "Floral Reflections." This exhibition features paintings, sculpture, photographs and prints by notable contemporary artists. Among the artists represented in the exhibition are Andy Warhol, Takashi Murakami, and Donald Baechler. All works in the exhibition are available for purchase.
All proceeds from "Arts Alive!" directly benefit the exhibitions and art outreach educational programs organized by the Council. Tickets may be obtained by calling the GAC at 203-862-6750, or online at greenwichartscouncil.org
Tags:
ARTS ALIVE!
,
greenwich
,
greenwich arts council