October 5, 2017
Greenwich Fire Departments to Hold Open Houses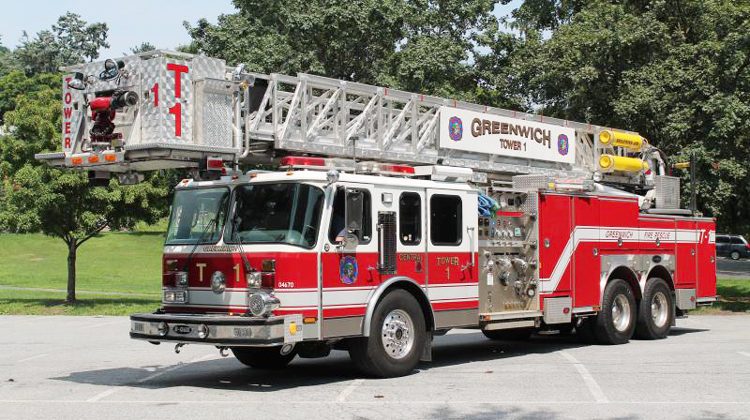 The Greenwich Volunteer Firefighters Association annual flag raising ceremony will be held Sunday, Oct. 8 at 9 a.m. with the Hon. First Selectman/Fire Commissioner Peter Tesei reading his proclamation. The Association will be celebrating Fire Prevention week, Oct. 8 to 14.
 Have you ever wondered what Greenwich Fire Department does and how you can help? Greenwich Fire Department is looking for volunteers just like you. Stop by the fire stations for an open house in conjunction with Fire Prevention Week. You will be able to meet the firefighters, and get to know what they do. It is also an opportunity to see how you can become a volunteer. Bring your family with you and also learn more about fire prevention.
Open Houses will take place on:
Sunday, Oct. 15, Glenville Firehouse, 11 a.m. to 3 p.m.
Sunday, Oct. 22, Round Hill Firehouse, 12 to 4 p.m.
Sunday, Oct. 29, Sound Beach Firehouse, 10 a.m. to 2 p.m.
Being a volunteer is a rewarding experience and one of the best ways someone can make a difference in the community. The skills and experience gained as a volunteer firefighter are invaluable and have a positive and lasting impact on the lives of others. The Greenwich Fire Department is actively seeking volunteers of all skill levels and abilities who are willing and able to respond to emergencies when needed.
To learn more about Fire Prevention Week, visit nfpa.org/safety-information/fire-prevention-week. To learn more about becoming a volunteer firefighter and joining the Greenwich Fire Department, visit greenwichct.org or contact Brian M. Kelly at 203-618-8877 or BKelly@greenwichctg.org
Tags:
Fire Prevention week
,
greenwich
,
greenwich fire department
,
open house