October 1, 2017
Column: What Would Jesus Do?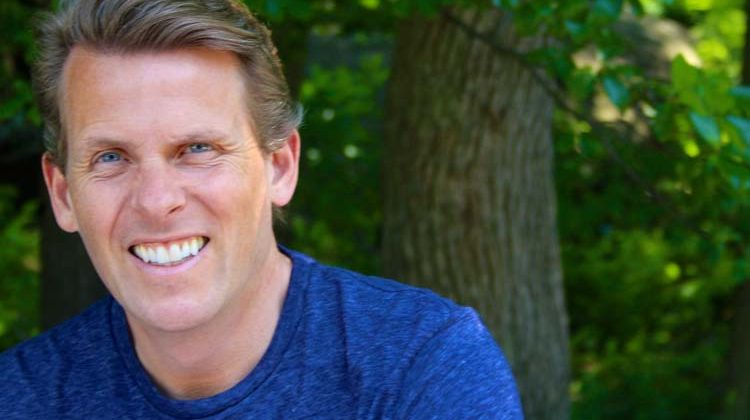 By Drew Williams
"What would Jesus do?" can be a beautiful and soul searching question. It is a particularly beautiful question if it moves us closer to Jesus, and His love and mercy for us and for others. There is nothing wrong with this question. What makes me sad on occasion, however, is the misuse of this question.
When we somehow believe that we have to pull up the right answer from inside of us and then we fail to live up to our imagined answer, we presume that we somehow have placed ourselves outside of God's love and mercy. John Eldredge wrote, "…few things can mess you up as badly as trying to do your best. For the tender heart, the earnest heart, it is so discouraging to give all you have trying to do what you think Jesus would have you do, and find yourself falling short, sabotaging your own efforts at every turn. Discouragement and shame settle in like a long Seattle rain. And this is what most Christians experience as the Christian life: Try harder; feel worse." The good news is that the heart of the Gospel is the absolute polar opposite.
The story of the apostle Peter's encounter with Jesus on the beach, recorded in John 21:1-18, illustrates this perfectly. To back up a little, this moment comes following Jesus' death and resurrection and we're told this is the third time that Jesus appeared to his disciples. Some of the disciples have done what guys do in hard times — they've gone fishing. They catch nothing all night until a stranger calls out to them from the shoreline at daybreak and tells them to cast their nets over the other side of the boat. These disciples were professional fishermen before they left everything to follow Jesus. Surely, they don't need advice from a stranger. Still, they swallow their pride and give it a try. There is a such a miraculous catch of fish that John notes that Peter "…hauled the net ashore, full of large fish, 153 of them." The disciples correctly surmise that the stranger is Jesus and it is Jesus who now cooks a breakfast of freshly-caught fish for them on the beach.
We're not told of any conversation during the meal. Perhaps they sat in stunned silence. Peter might have kept his face down, wondering what could be said after his betrayal of Jesus. Then John tells us, "When they had finished breakfast, Jesus said to Simon Peter…" What struck me here is who it was that showed up at the beach, miraculously enabled the catch and then cooked the fish, and, into the deafening silence, spoke first: Jesus.
Jesus took all the initiative. In fact, Jesus had been laying the tracks down for Peter's restoration. Peter, no doubt, remembered Jesus' look in the courtyard when Peter denied him for the third time. Luke's Gospel captured it this way: "And immediately, while [Peter] was still speaking, the rooster crowed. And the Lord turned and looked at Peter. And Peter remembered the saying of the Lord, how he had said to him, 'Before the rooster crows today, you will deny me three times.' And he went out and wept bitterly." (Luke 22:60-62). Raniero Cantalamessa wrote, "One thing that clearly emerges in reading the Gospels is the importance of Jesus' eyes, His gaze. Many encounters with Him are initiated and determined by a look of love and mercy on His part."
It was Jesus who, when he first appeared to the apostles in the upper room after His resurrection, had greeted them with, "Peace be with you"  — not "Shame on you!" but "Peace." In other words, I forgive you. I take you back. What we are witnessing on the beach is Jesus again taking the initiative. Jesus knew the agony of Peter's heart and He was eager to forgive, to restore, to recommission Peter.
Jesus knows the agony of every human heart — even yours and mine. If we have forsaken Him, let Him down, offended Him, wandered away, do we imagine that Jesus is not aware of our pain or is any less eager to repair things with us?  He has and is taking the initiative right now.
And then comes the famous discourse between Jesus and Peter. He begins, "Simon, son of John, do you love me more than these?" Peter replies in the affirmative. "Yes, Lord; you know that I love you." Jesus asks Peter if he loves Him two more times. Why does Jesus seem to be rubbing it in?  Why this interrogation? Again, because He cares about Peter's heart. He takes Peter right to the place of his deepest grief and anguish. Here is a man who is haunted by guilt and presumes that he has forfeited all rights to be viewed as a disciple and as a friend. John noted, "Peter was grieved because he said to him the third time, 'Do you love me?' and he said to him, 'Lord, you know everything; you know that I love you.'" (John 21:17).
The curious thing is that Jesus hears the answer He was waiting for, ironically, when Peter can't directly answer His question. On the night of Jesus' betrayal Peter had been full of bravado, "Though they all fall away because of You, I will never fall away." (Matthew 26:33). Now he can't say that. All he can say is Jesus, You know how badly I feel. Peter could not say more than that. But more than that was not necessary.  This wasn't about Jesus rubbing it in.  The paradox of what Peter presumes is his disqualification is actually what qualifies him for Jesus' onward mission. All his false confidence has been knocked down. This is a prerequisite for another kind of confidence— one not sourced in Peter but in what Jesus' love could accomplish, a love that is stronger than Peter's weakness, even his abandonment.
After each confirmation by Peter of his love for Jesus, Jesus gave him a command to care for those who Jesus cared for ("feed my lambs", "tend my lambs", "feed my sheep"). Peter's love — for all its weakness — mattered to Jesus. Why? At this moment, upon the face of the earth, is there a more perfect candidate for Jesus' onward mission than Peter? Is there anybody who truly understood the mercy of Jesus better than this man? The love, mercy and unfathomable grace of God is the rock upon which the Church was to be built  and it is the bedrock of Peter's heart.
What would Jesus do? John Eldredge would encourage us not to fall prey to the false gospel of "Try harder; feel worse." Like Peter, Eldredge invites us to "…interpret Jesus through our brokenness. A painful truth, but also a hopeful truth. Maybe we can open up the doors and windows we didn't know we had closed." This is a hopeful truth because the door that Jesus would encourage us to open is to the reality of His initiative, His coming alongside us, and the overwhelming sufficiency of His love and mercy in all our weakness.
The Rev. Drew Williams is senior pastor at Trinity Church in Greenwich.
Tags:
greenwich