September 10, 2017
Column: Something About September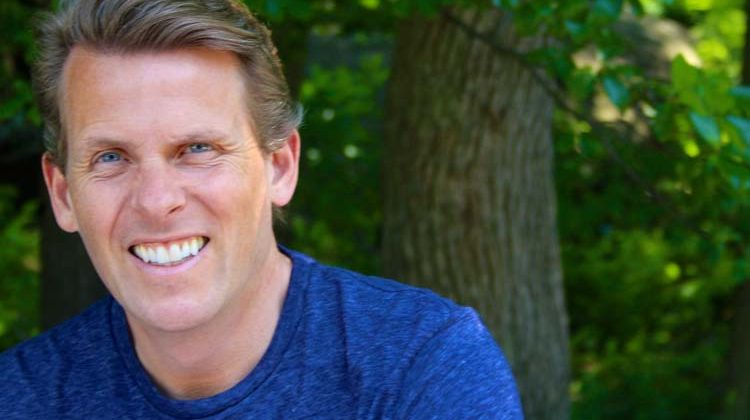 By Drew Williams
September has always had, for me, a sense of "new year" that surpasses the calendar New Year on January 1.
Maybe it's the noticeable drop in temperature or the trees trying on their "back to school" foliage—but somehow change is in the air. And change makes me nervous.
Change rarely comes at a convenient time. I find I can become irritated with God when He interrupts my plans with something new. The Bible is full of people who felt the same way. And yet, just like Peter, again and again Jesus invites us to get out of the boat, beyond what has become commonplace and familiar in our lives, so that we might not just watch what He is doing but become a living part of it. Jesus says of us, "I came that they may have life, and have it abundantly" (John 10:10). He knows that we would settle for so much less.
Carl Frederick Buechner is an American writer and theologian. His work is often praised for its ability to inspire readers to see the grace of God in their daily lives. In his novel "The Wizard's Tide," Buechner wrote about a small boy named Teddy Schroeder. Buechner described the sorrows and joys of a family struggling to find unity and love during the Great Depression. There is a wonderful scene when the family escapes the tyranny of the Depression with a day at the beach. Teddy and his father are riding the waves and his father tells Teddy that he feels the boy is ready to swim out to the barrels. The barrels are quite a distance from shore and mark the place beyond which it was unsafe to swim. Father and son were about halfway to the barrels. I will let Buechner pick up the story:
"… Teddy thought the barrels still looked a long way off, and the beach was so far behind he could hardly recognize his mother and Bean sitting on it. His arms were beginning to ache, and he was feeling out of breath. What if he started to drown, he thought? What if he called for help and his father, who was a little ahead of him, didn't hear? What if a giant octopus swam up from below and wrapped him in its slimy green tentacles?
"But just as he was thinking these things, his father turned around and treaded water, waiting for him. "How about a lift the rest of the way?" Mr. Schroeder said. So Teddy paddled over and put his arms around his father's neck from behind, and that was the best part of the day for him and the part he remembered for many years afterward.
"He remembered how the sunlight flashed off his father's freckly, wet shoulders and the feel of the muscles working inside them as he swam. He remembered the back of his father's head and the way his ears looked from behind and the way his hair stuck out over them. He remembered how his father's hair felt thick and wiry like a horse's mane against his cheek and how he tried not to hold on to his neck too tightly for fear he'd choke him.
"His mother said bad things about his father. She said that he had no get-up-and-go and that he was worse than Grandpa Schroeder already, though thirty years younger… But as he swam out toward the barrels on his father's back, he also knew that there was no place in the whole Atlantic Ocean where he felt so safe."
And the beautiful thing is, when we are willing to trust our Heavenly Father, to accept His invitation and step out of the familiar and into the new, we create opportunities for others to experience God's love through us. We become lightning rods of God's grace, love and mercy.
Erwin McManus adds, "Our obedience creates a spiritual epicenter through which God shakes up the world around us and others come to know Him." Our lives become the "X" that marks the spot where God is at work. Corrie ten Boom wrote, "There are no 'if's' in God's world. And no places that are safer than other places. The center of His will is our only safety—let us pray that we may always know it!"
Drew Williams is senior pastor at Trinity Church in Greenwich.
Tags:
greenwich