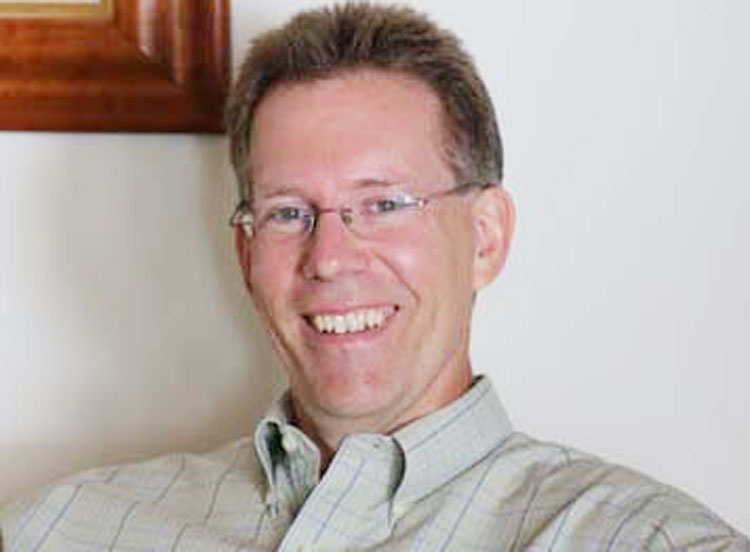 By Ed Horstmann
When I traveled as a young adult, I would always call home after arriving safely at a new destination.
That tradition continues, sometimes with a text message rather than a phone call. But the intent is the same: to remove worry from the lives of loved ones who are inclined to anxiety.
Recent events in the world have not had the same effect as those reassuring calls and messages. There has been international concern about whether the United States and North Korea might move from verbal sparring to military action.  The tragic events in Charlottesville, Virginia were followed by the news of a terrorist attack in Spain. The combination of heated rhetoric and loss of life has made the world seem less safe and sound.
In the wake of such news, and as differences among people seem more and more likely to lead to confrontation rather than dialogue, it is easy to be anxious about the future: even when we know that jittery nerves are a poor field for planting hope. In this age of anxiety we may begin to believe that it is not possible to shape our world for the common good. At such times, it can be helpful to turn our attention to ancient voices of wisdom, voices that can encourage us to become ambassadors of hope and creators of good news.
The biblical prophet, Isaiah, who lived six centuries before Jesus, spoke words of courage to the people of Israel, and gave them a visionary way to greet each day. "You shall go out in joy, and be led back in peace." I suspect these words may have seemed hopelessly idealistic at best and utterly unrealistic at worst to those who first heard them. Perhaps they strike us in the same way. But contained within this promise is the message that joy is not only something that comes to us by way of surprise: it is an orientation of the heart. It is a way of opening ourselves to the wild complexity of life, and of choosing humility, trust, and decency over their opposites.
Rabbi Michael Weisser found just such a way to approach life when he, with Julie, his wife, and their children moved to Nebraska in 1991. Soon afterwards a one-man Unwelcome Wagon, named, Larry Trapp, greeted them. He was the Grand Dragon of the White Knights of the Ku Klux Klan in Nebraska, and he mobilized himself to make life miserable for the Weissers. Instead of replying to angry words with more angry words, Rabbi Weisser reached out to this man who was so full of hatred. He found his telephone number and called him each week, and knocked on the door of his home, armed only with the knowledge that a man with the title of Grand Dragon was actually a vulnerable diabetic and might need assistance. Trapp was taken off guard by such grace. Over time his hatred waned, eclipsed by the bright warmth of a loving family. Eventually a friendship grew from their encounters, and when Larry Trapp needed daily care, the Weissers took him into their home where he eventually died from his illnesses. But the last year of his life was much more joyful than the years that had preceded it.
We do not have to take responsibility for the healing of the entire world: but we always have the response-ability to foster good will. There is a vast middle ground between the pressure to do everything and the fear that we can do nothing, with plenty of room to plant tenderness. After all, Jesus lived in an occupied country during one of the most brutal periods of human history. Yet through one hope-filled story at a time, one healing encounter at a time, he unleashed the force of compassion. As Mother Teresa used to remind those who would travel halfway across the globe to volunteer with her: "Do small things with great love."
So here's good news: we do not have to flinch or flee from an anxious world, because we have the antidote to anxiety. When we feel unsettled, we can breathe deeply, and allow ourselves to feel a peace that passes all understanding. When we are inclined to disparage those with whom we disagree, we can pause to consider their humanity, that in the eyes of God all are beloved. If the Swiss theologian, Karl Barth, was right when he said that "prayer is an uprising against the disorder of the world," then with the power of prayer we can counter fear with faith, distraction with attention, and rudeness with love.
Now is the time for response-ability, one act of kindness at a time, until one day – perhaps not for a very long time – but one day, people will look at one another and say, "We're home now…safe and sound."
The Rev. Dr. Edward G. Horstmann is senior minister at Round Hill Community Church in Greenwich.