August 9, 2017
Blood Donations Urgently Needed in the Final Weeks of Summer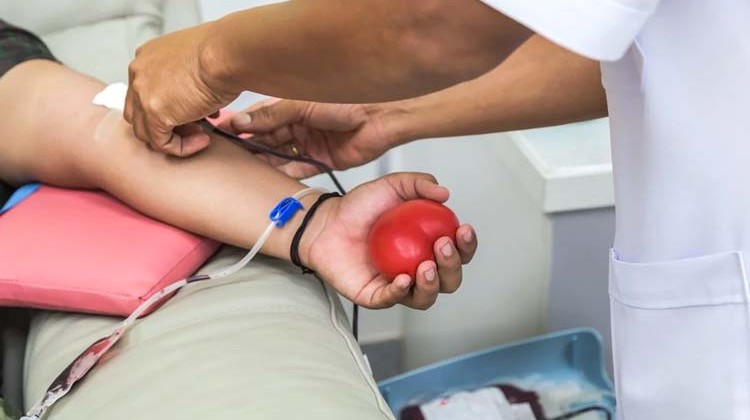 The American Red Cross urges blood donors to give in the final weeks of summer to help overcome a chronic summer blood shortage. A blood drive will be held on Thursday, Aug. 17 from 1:30 to 6:30 p.m., at Walgreens, 1333 E. Putnam Ave., Riverside.
In August, regular donors may delay giving as final summer vacations are planned and back-to-school activities ramp up. To fully meet the needs of hospital patients in the coming days and weeks, donations are urgently needed from new and current donors. Those who donated blood earlier this summer may be eligible to donate again. Blood can be safely donated every 56 days, and Power Red cells can be donated every 112 days.
As a special thank you, those who come out to give blood or platelets with the Red Cross now through Aug. 31 will be emailed a $5 Target eGiftCard.
Appointments can be scheduled by downloading the free Red Cross Blood Donor App, visiting redcrossblood.org or calling 800-733-2767). To help reduce wait times, donors are encouraged to make appointments and complete the RapidPass online health history questionnaire at redcrossblood.org/RapidPass.
Community partners play vital role in maintaining the blood supply
The Red Cross relies on community partners to help ensure a sufficient blood supply for patients. About 80 percent of blood donations made to the Red Cross are through blood drives set up by community organizations, groups and businesses, such as Suburban Propane.
As a proud national sponsor of the Red Cross Blood Services, Suburban Propane hosts blood drives throughout the year, encourages its employees and customers to donate during the challenging summer months, and provides employee volunteers across the country in one of the largest nationwide corporate volunteer efforts in support of the Red Cross Blood Services. Suburban Propane also supports a summer public awareness advertising campaign to educate people about the constant need for blood and platelet donations.
To become a community partner by hosting a Red Cross blood drive, visit redcrossblood.org for more information.
Tags:
blood donation
,
Blood Drive
,
greenwich
,
red cross
,
riverside