June 29, 2017
First Church to Celebrate 'Patriotic Sunday'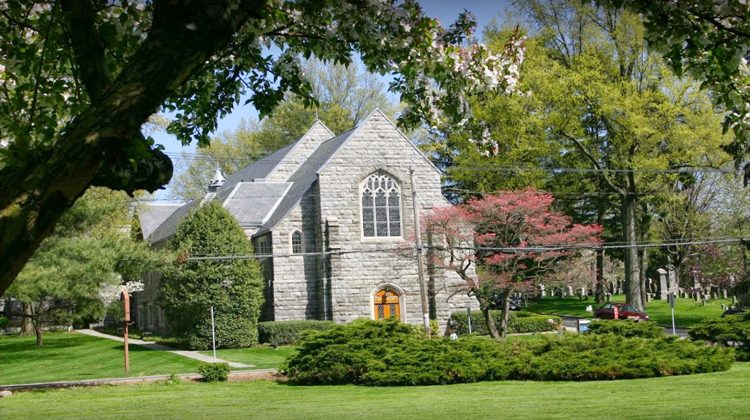 On Sunday, July 2, the morning following the annual Town of Greenwich fireworks display in Binney Park, the First Congregational Church is planning a special "Patriotic Sunday" service at 10 a.m.
"The fireworks are a celebration of the revolution that began our national story," said Chris Hartwell, Chair of the Community Relations Committee at First Church. "The next morning, we will be singing and talking about what the American revolution meant to our forebears and what the American story means to us today. The entire service will be a joyous affirmation of the values that we strive to uphold as Americans."
Music Director Craig Symons will lead the congregation and visitors in a series of well-known patriotic hymns, including "America the Beautiful," "My Country 'Tis of Thee," and the "Battle Hymn of the Republic," all accompanied by a five-piece brass ensemble. The Summer Choir will perform stirring versions of Irving Berlin's "God Bless America" and Oscar Peterson's "Hymn to Freedom," and the music program will be capped off by "Stars and Stripes Forever," complete with the brass ensemble and long-time member Mary Fike playing the famous piccolo line.
Senior Pastor Richard DenUyl, Jr. will preach on the topic "Sweet Land of Liberty."
"We want to extend a special invitation to all who may be visiting in our community for the holiday weekend to join us in this celebration," said Hartwell. "Children are always welcome in the Meetinghouse, but child care is also available if needed, and refreshments will be served outside in the Memory Garden following the service. Patriotic dress is optional for this Sunday in particular, and summer casual dress is always appropriate at First Church."
First Congregational Church of Greenwich is located at 108 Sound Beach Ave. For more information, visit fccog.org
Tags:
First Congregational Church
,
greenwich
,
Patriotic Sunday
,
service