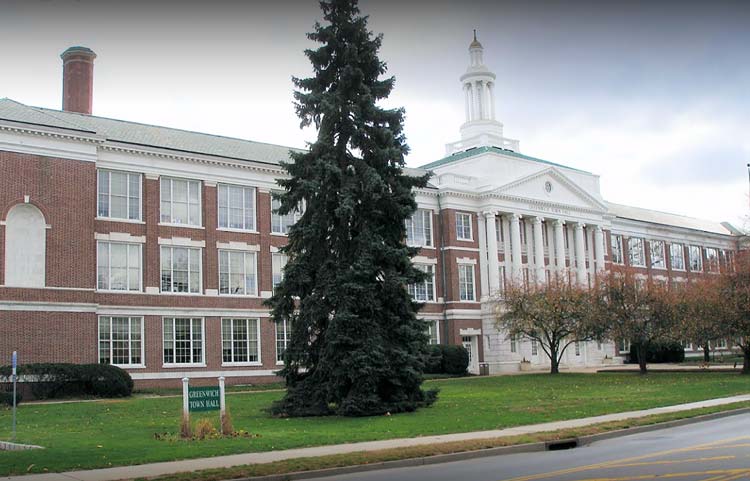 Indivisible Greenwich has called on the Greenwich Board of Selectmen to join hundreds of U.S. mayors and governors and bypass President Trump's diplomatically disastrous and environmentally dangerous decision to abandon the Paris Climate Accord and instead adopt measures to protect our environment. The group urges the Board to sign the "Mayors' Climate Letter."
Indivisible Greenwich is the local chapter of Indivisible, the national, non-partisan movement created to oppose the Trump Administration's attacks on our democratic institutions, and, among other things, actions to damage the environment and diminish America's standing in the world.
In a letter to the Board delivered June 13, Indivisible Greenwich writes, "When the president in the name of the United States unilaterally stands down, we must stand up and protect our rights at the state and local level. Regardless of Trump's action, states, cities and towns can take concrete, actionable and meaningful steps to implement the guidelines set by the Accord.
"That is why we, as citizens of Greenwich and your constituents, believe it is vitally important for our town representatives to support the principles and commitments of the Paris Accord by joining the 'Mayors' Climate letter.'"
Indivisible Greenwich's letter notes that Greenwich is a coastal community that is already being impacted by rising sea levels and changing rainfall patterns that include intense storms interspersed with periods of drought. In 2013, the Board of Selectmen reaffirmed its commitment to be a Clean Energy Community and is currently working on a comprehensive energy efficiency and alternative energy program.
As of June 1, more than 290 mayors from across the nation including cities and towns in Connecticut and Governor Dannel Malloy have joined other states in expressing participation and solidarity with the Accord.
"Indivisible Guide and our local chapter were founded on the belief that the Trump agenda threatens efforts to safeguard our environment and maintain America's moral leadership in the world. Withdrawal from the Paris Climate Accord goes counter to what America stands for" said Joanna Swomley, founder of Indivisible Greenwich. "We are at odds with every country in the world but two (Syria and Nicaragua) and US withdrawal is harmful to our country. We call on our elected Board of Selectmen to adopt procedures to protect our local environment and join the worldwide effort to forestall global warming."
The Mayors' Climate Letter can be found at: (https://medium.com/@ClimateMayors/climate-mayors-commit-to-adopt-honor-and-uphold-paris-climate-agreement-goals-ba566e260097)