June 11, 2017
Greenwich Residents Celebrate Admission to Penn State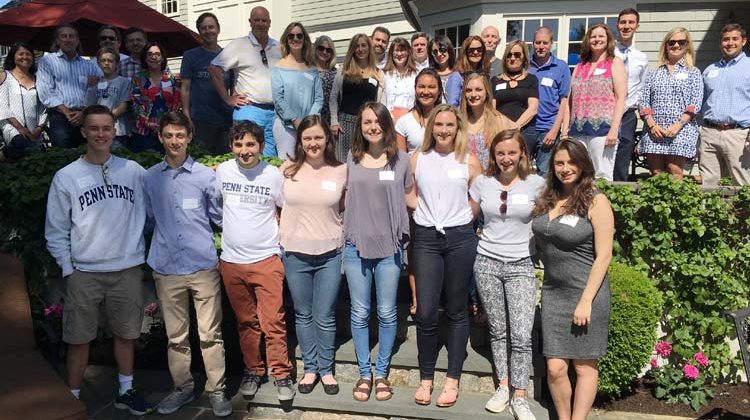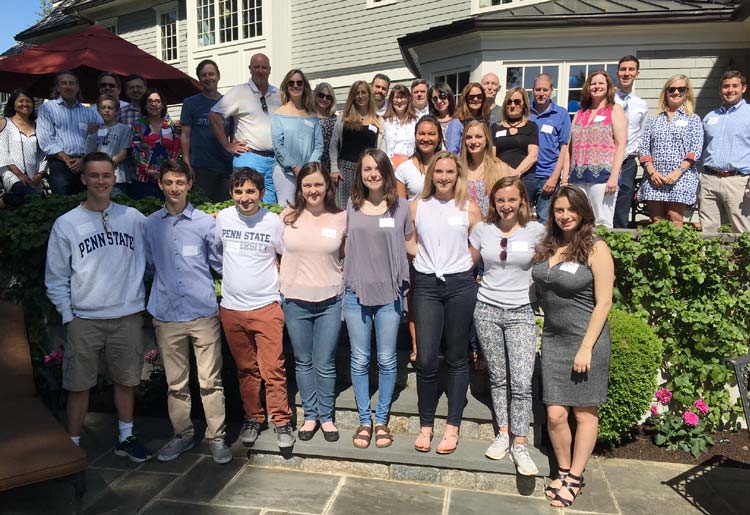 The weekend of May 20, recently admitted Pennsylvania State University (Penn State) students and their parents from Fairfield and Westchester Counties enjoyed an Ice Cream Social featuring Penn State's famous Berkey Creamery ice cream.
Greenwich residents Steve and Stacy Petuck, parents of Leigha '20, Ted and Leslie Breck, parents of Robert '17 and Tom and Kristen Kratky, parents of Hannah '18, hosted the gathering with the goal of igniting meaningful connections with Penn State's diverse community of families as well as the university.
Kimberly Neely, Director of Development for Penn State Parent Philanthropy, and Nicholas Levine, Undergraduate Admissions Counselor, were the featured speakers. Both Neely and Levine encouraged parents to be engaged and involved with the university along with and independently from their children and explained how the university experience can be as positive for parents as it is for students.
Tags:
greenwich
,
Penn State
,
Pennsylvania State University
,
students