June 1, 2017
Bruce Museum Opens Warhol Exhibition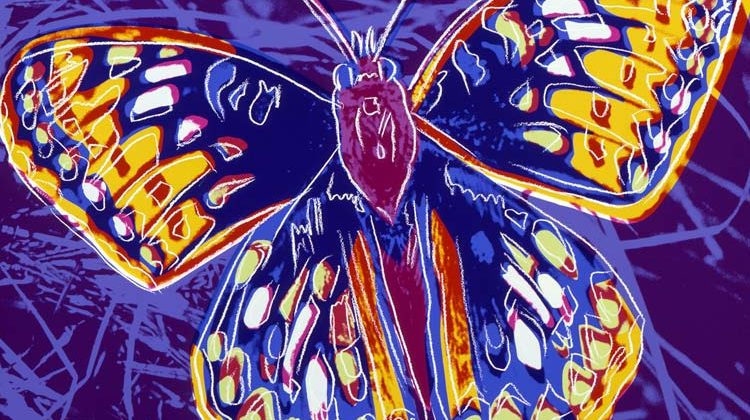 On June 10, the Bruce Museum will open "Spring into Summer with Andy Warhol and Friends!" The new exhibition takes an unusual approach to this most famous of Pop artists.
"Although we tend to associate Warhol's work with artifice and mass production—think of his bold images of Marilyn Monroe and Campbell's Soup cans—there is another side to the artist that is often overlooked, his interest in the natural, the real, and the intimate," says Kenneth E. Silver, New York University Professor of Modern Art and Bruce Museum Adjunct Curator of Art. Silver is curating the show with the assistance of Courtney Long, Bruce Museum Zvi Grunberg Postdoctoral Fellow, 2016-17.
The exhibition builds on three important works in the Bruce Museum collection. Warhol's Little Red Book, 1971, a gift from the Andy Warhol Foundation for the Arts, features ten unique polaroid portraits of the artist's friends — New Canaan architect Philip Johnson and his partner David Whitney, fashion model Donna Jordan, art critic Barbara Rose, and a self-portrait. Flowers (Hand-Colored), 1974, a suite of ten silkscreens prints given to the Bruce by Peter Brant, depict floral still-lives. Two large silkscreen portrait prints, Sachiko, 1977, are gifts of the Frederick R. Weisman Art Foundation.
"We're thrilled to deepen our existing partnership with the Bruce Museum by bringing these historically significant art pieces to the Southern Connecticut community," said Robert Pizzella, Managing Director, U.S. Trust, Bank of America Private Wealth Management. "This is just another way we are able to provide access to the arts, in addition to offering Bank of America cardholders free admission every month through our Museums on Us program."
The Bruce Museum will offer free admission on opening day of the Warhol exhibition on Saturday, June 10, in conjunction with the Connecticut Open House Day, and on all Tuesdays. Bank of America cardholders also receive free admission on the first Sunday of every month.
The Bruce Museum is located at 1 Museum Dr. General admission is $10 adults, $8 seniors and students, free to members and children less than five years old.
Tags:
Bruce Museum
,
exhibit
,
greenwich
,
Pop art
,
Warhol